You don't have to log in to your CEX.IO account to access lots of resource and data from CEX.IO.
1. When you navigate to our homepage https://cex.io/ informative platform statistics, social media connections and live data is available to view and access. For instance, at the very top of the page by selecting your required trading pair the live chart will be displayed.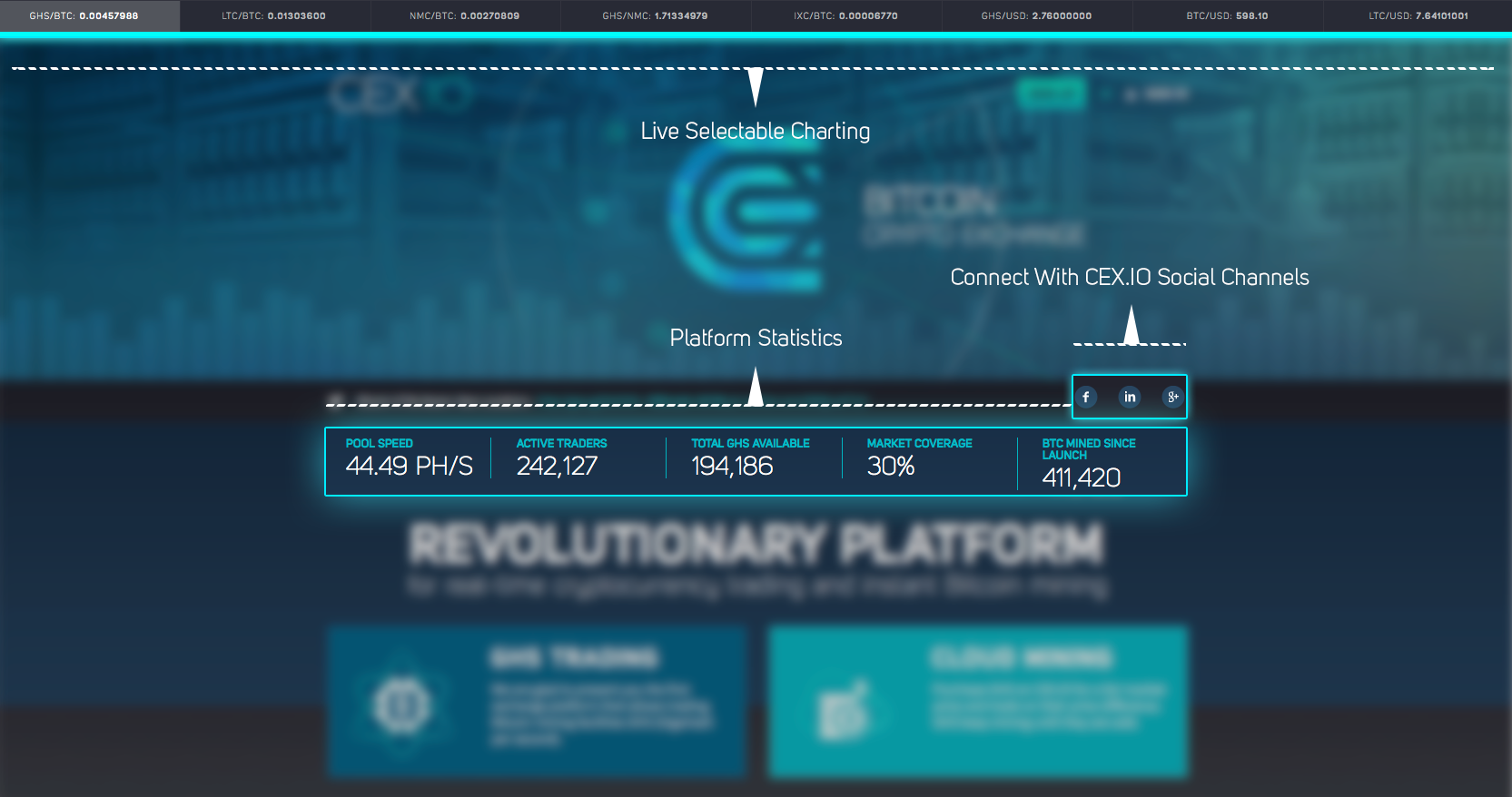 2. When viewing charts you can change the timeframe being viewed or select another pair to view. Once you have completed viewing select the Grey tab below the chart to close the chart view.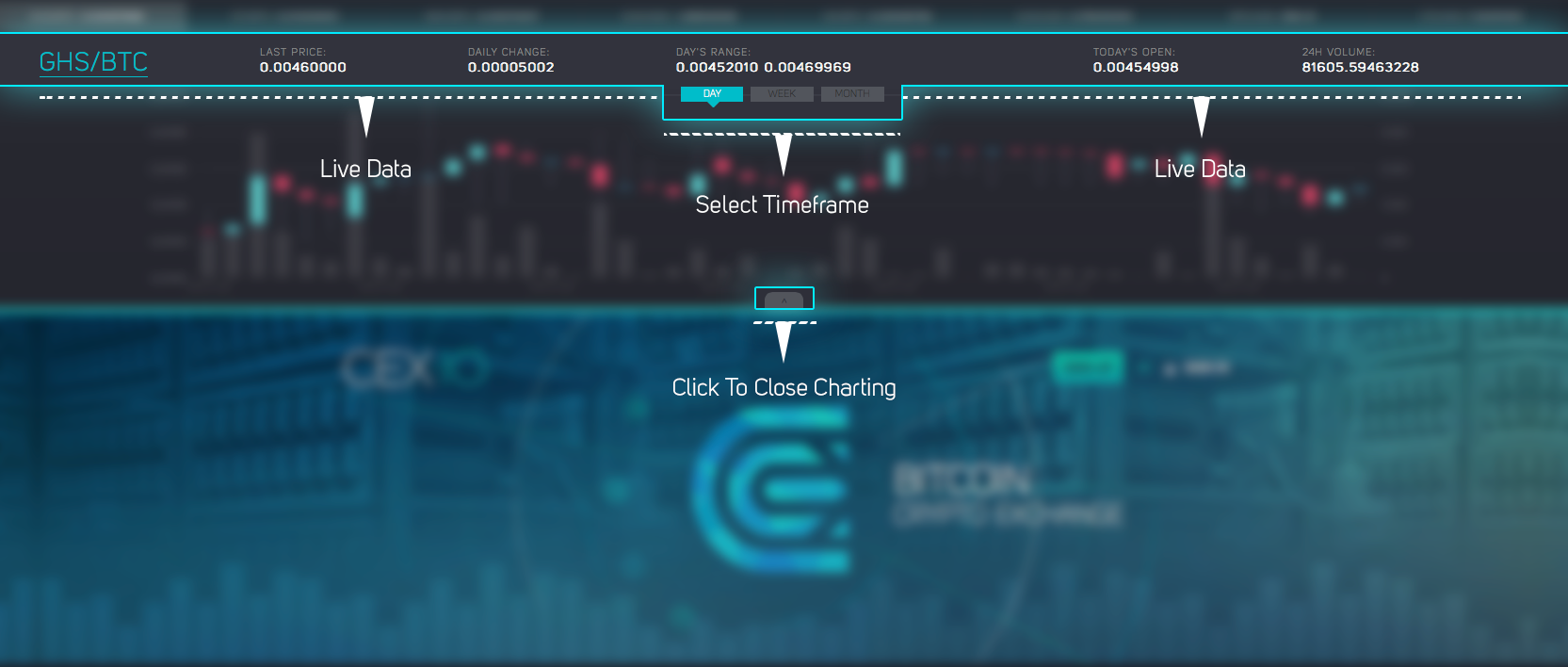 3. By scrolling to the bottom of the homepage you will be able to access further resource and information from things like FAQ, Blog articles and available API's.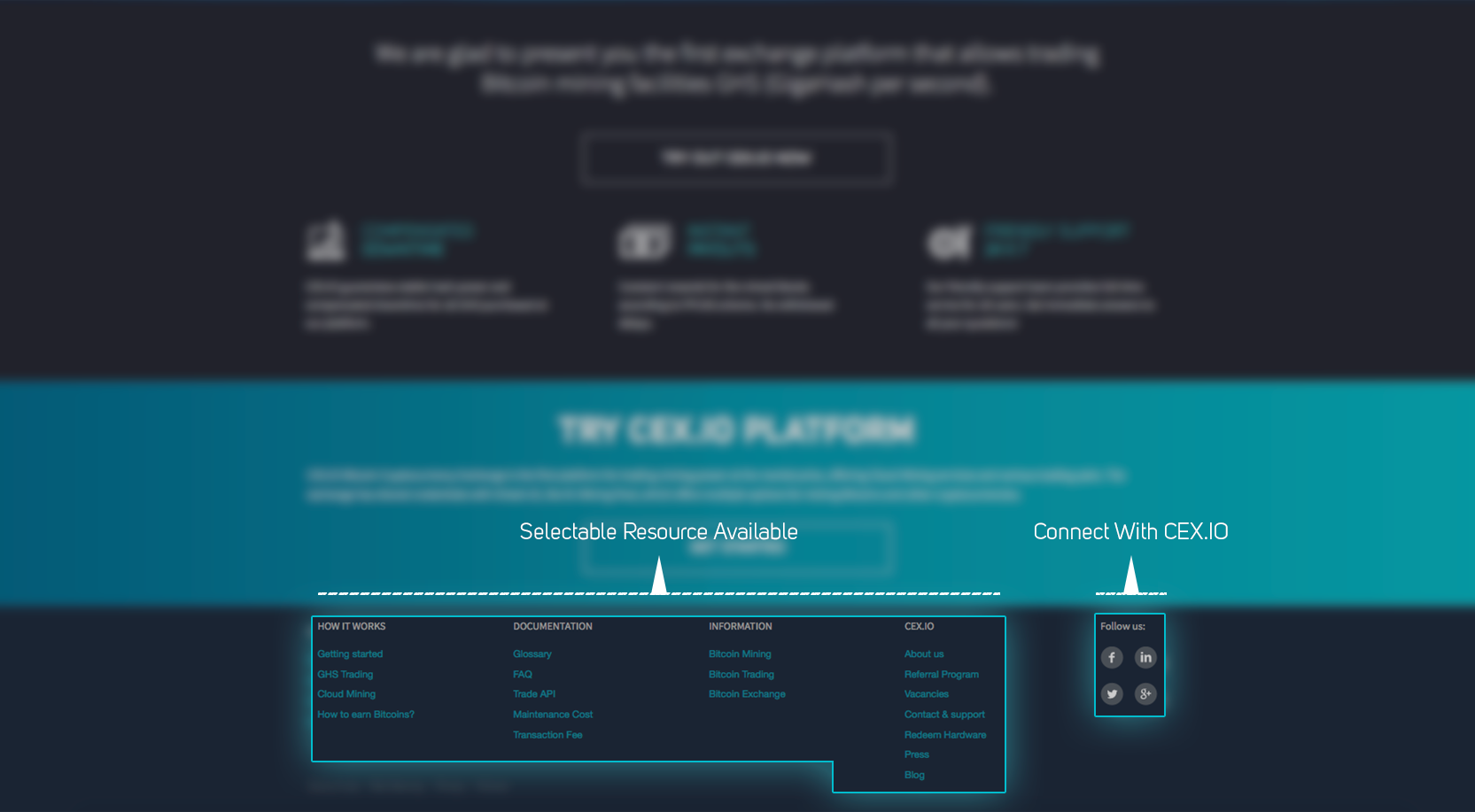 Super Tip: Of course for security purposes you can only access your specific account information by successfully authenticating via the Sign In link.