We are excited to announce the launch of brand new Bitcoin Affiliate Program by CEX.IO. Within this program, you will be able to earn money by referring users to CEX.IO exchange.
Bitcoin Affiliate Program on CEX.IO — How Does it Work?
Participation in the referral program is very easy. All you need to do is register on CEX.IO and generate your unique referral link.
We provide you with a bunch of promo materials (landing pages and banners) for you to choose what to place on your website. You can also simply copy your unique referral link and share it with your friends.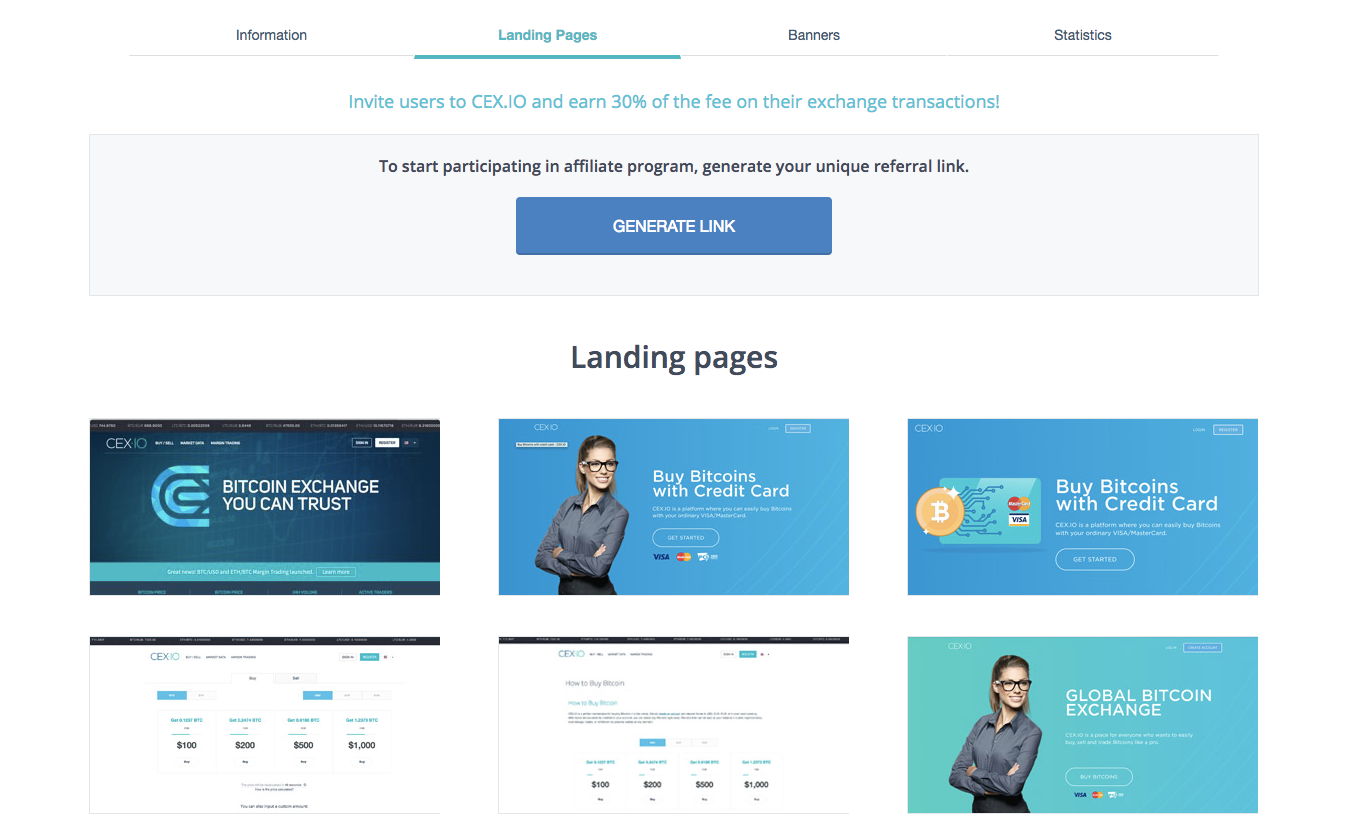 According to CEX.IO Bitcoin Affiliate Program, you get 30% of fee from all exchange transactions of your referred users, including all their future purchases/sales on CEX.IO. Reward count is unlimited, thus, the more users you refer, the more money you earn!
You can always track statistics and efficiency of the traffic you send right in your online cabinet in CEX.IO profile.
Withdraw Earnings from CEX.IO Bitcoin Affiliate Program
The reward is added to your USD balance automatically once a day for the sum earned 30 days ago.  All rewards are recalculated to USD equivalent at the moment when transaction is done.
You can withdraw your rewards directly to your payment card (VISA/MasterCard) or via bank transfer. Withdrawals to cards are processed instantly and at very low cost, starting from $3.80 per withdrawal.
Product Team
We're developing fintech and blockchain products since the beginning of the industry. Here, we're happy to share over a decade-long experience, expertise, as well as news and updates of the CEX.IO Ecosystem products.