It's that time of a year, again! On November 1st, we turned 7! Amidst handling the new normal of these days, the whole year seems like a blur. It's like the world got on a fast train and watched the dizzying change of events flying by the window. In the meanwhile, we, at CEX.IO, have done quite a bit! The 7th year turned out to be full of things we can be proud of! That's why we wanted to dedicate this post to appreciating what we (together with you!) have accomplished! One more year to our history! 
Over all these 7 years, our mission  — to be a guide to the world of an open financial system — has helped us pave the way. It determined what we did, how, and, most importantly, why. 
2020 made us rethink our attitude toward many things. Never in our lives did we think that we'd be building the global business straight in our pajamas. Neither did we think we'd weirdly miss coming to the office, even if it requires a 50-minute commute. But one thing did not surprise us — crypto transactions became as relevant as ever! 
The image of cryptocurrency has changed globally bringing in new potential, fostering adoption among various market players. In other words, sometime during one of those boring Zoom calls, switching between windows, many more people thought, "Hmm. This cryptocurrency thing is actually interesting." 
And, boy, we were prepared for this!  We picked up the pace and brought in more ways for everyone to engage into the crypto economy in the new realms. Let's dive into some of what we achieved during this year.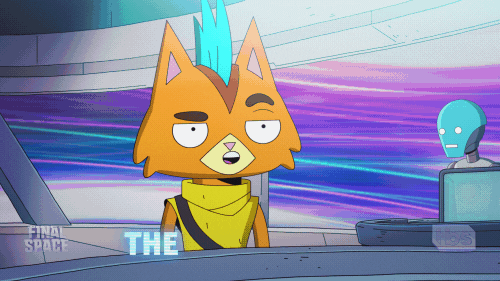 Launched the simple and hassle-free staking 
Imagine making money by doing nothing. What would that look like? We have one clear answer — CEX.IO Staking!  
Seeing the earning potential of staking, we wanted to give all our users — regardless of their experience with blockchain technology — a chance to benefit from it. So we made CEX.IO Staking super simple. So you can literally stake in your sleep!
All you need to do — just hold your stake-able cryptocurrency on your CEX.IO account and receive staking rewards. We do the rest! 
In this blog post we explained more about staking itself and its advantages on CEX.IO. 
In less than a year, we extended the list of cryptocurrencies supported on CEX.IO Staking to 10! Recently, we became one of the exclusive platforms to support staking Zilliqa (ZIL). The newest edition to CEX.IO Staking was Polkadot (DOT) coin. 
And we aren't holding our horses here — be sure to see more new stake-able cryptocurrencies soon.
If you haven't done that yet —  head out to staking.cex.io, put your crypto to work and just watch the rewards rolling in! It's that easy. 👌
Made it to top-tier exchanges by CryptoCompare
Now time for a little bit of bragging. 🤪 🤓 
CEX.IO was first in more than one place. And in everything we did, we had our users at our hearts. We did not do it for accolades. Rather, the accolades came as a result of our hard work. 
In summer 2020, CEX.IO made it into the CryptoCompare top 10 July 2020 report, with an overall A grade. We are among only 11 crypto exchanges in the world with grade A or higher. That's exciting and we've earned that — read on why!
The CryptoCompare Exchange Benchmark rating evaluates over 165 exchanges around the world taking into account different aspects. CEX.IO received the highest score — 12.5 out or 15 — in the Security category.  Also, we earned high scores in categories like Market quality, Team/Exchange, Data Provision, and Legal/Regulation. 
So, now you know the name of the one of the most secure, reliable, professional, and regulated exchanges, right? Ding ding ding. 😎
Go to our blog to read more about this evaluation and recognition of our work.
Introduced cryptocurrency-backed loans
"You can get a loan in a few minutes using your cryptocurrency as a collateral". 
Hearing us say it a couple years before would probably make you raise your finger to your temple with the thoughts, "Are you nuts?" But now you have to believe in that because we launched cryptocurrency-backed loans service — CEX.IO Loan.
Compared to a traditional loan from a bank, crypto-backed loans have lots of advantages. To name a few: 
You can get your cash in minutes

No need to worry about your previous credit history 

Get your collateral evaluated in a few minutes
Those are far from all in the list. Learn more about CEX.IO Loan here: Announcing Cryptocurrency-Backed Loans.
CEX.IO Loan is made to re-imagine the opportunities of cryptocurrencies. Are you an adventurous trader, high-volume investor, or ambitious entrepreneur? Cryptocurrency-backed loans can be the fuel to follow your ambitions and reach your goals. 
Here we go — one more experience-transforming service this year — delivered! ✅
Opened CEX.IO Broker to public
We opened a cryptocurrency margin trading platform CEX.IO Broker to the public.
Having passed through some lengthy fine-tuning and approval processes, CEX.IO Broker has finally moved from closed private beta to open public beta and welcomes its users.  
The service features simply all you need to start trading with margin like a PRO:
Multiple trading accounts to try out different strategies

Cross margin and isolated margin to manage the risks

A variety of strategic order types to fit your trading needs

Professional technical analysis instruments to get the grasp of the market
and much more! 
Read about the launch of CEX.IO Broker to the public in our blog post.
We've done a huge job to give you a top-notch experience both with the platform and with the market when using our platform. How did we do? Go try to ➡️ broker.cex.io ⬅️ and tell us! 🤓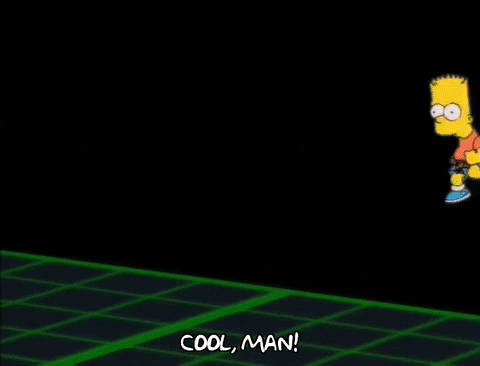 Added Instant Sell and Instant Exchange services in CEX.IO mobile app
Instant Sell 
"Not enough funds on your account!" — those are ones of the most embarrassing words one can ever hear. In a bar, a supermarket, at a petrol station — anywhere. You hear that and you sweat, become short of breath, and want to go under the ground. Ahrrrr! 🙈
Happens to everyone. We've got you! In 2020, the CEX.IO team has launched a new feature — Instant Sell in CEX.IO mobile app. Now, in the situations when you need cash fast, here's what to do:
Sell your crypto in CEX.IO mobile app in a few clicks

Withdraw your money to your card literarily in a few seconds

Bingo! You're saved from shame (or just saved 🤷🏼‍♂️)
We will not be shy to say that CEX.O was the first to introduce the Instant Sell feature with the immediate withdrawal of fiat proceeds to the bank card. And we're the best at it. Now you know. 😌
Instant Exchange 
Say, you heard this UNI coin is all the buzz now. You want to get it, but you have only ETH on your account. 
For a long time, you need to first sell your ETH for USDT, for example, and then buy UNI. That means you have to place two orders. But time is the essence in the cryptomarket. If you need to act fast, every second matter and you don't want to lose it making extra steps. 
Here's where one more CEX.IO mobile app feature comes in handy — Instant Exchange. You want to swap one currency to another but the relevant currency pair is not there yet? Grab your mobile, and go to Instant Exchange. Convert between any available currencies. Diversify your trading portfolio or dive into the new trading strategy in a few taps on the shiny screen. It works just like a charm. 🙌🏼
Instant Exchange is one more achievement of the CEX.IO team in 2020. Someone worked hard there, even in our pj's. 😎 💪
Listed new digital assets (a LOT of THEM!) 
Have you noticed how long you need to scroll down the currency pairs list to reach its bottom both on CEX.IO and CEX.IO Broker? It's becoming a little bit hard to keep up with the pace of all our listings, but of course, we can give the precise numbers. 🧮
This year, we added 34 new cryptocurrencies on CEX.IO and 23 currency pairs on CEX.IO Broker! 🤓 
De-Fi tokens have been gaining a lot of public interest these days — everyone wants to catch the moment and trade them. We've learnt the demand and just listed these in bulks: UNI, UMA, BAL, SUSHI, CREAM, DAI, BUSD…. Are you still following? 😅 Forget it! Just go to CEX.IO or CEX.IO Broker and buy or trade your favorite crypto or all of them! 
Here we told more about the De-Fi tokens listed:
Offered CEX.IO Aggregator for big market players
Cryptocurrencies become more attractive not only for individual traders and investors. Many institutional participants like hedge funds, investment platforms, payment providers, and the like also see opportunities to fuel their businesses there.  
We at CEX.IO understand this need and developed a new product — CEX.IO Aggregator. It's a liquidity provider for professional traders and enterprise clients. 
🐋 Whales need big and deep waters to swim in. So the big market players need big-scale solutions with flexible and customizable terms to maintain their operations. Here comes CEX.IO Aggregator. 
Actually, we have a small teaser for you — a big transformation of this product is coming in a while. But not a word more for now. Shhhhhh. 🤫 We'll tell you more about that very-very soon. 😉
Expanded to the new markets
Now about the nearest big plans. 🗒
To extend the horizons of our coverage, we're looking for the regulatory status in more and more countries. You will ask, "Why? That's so much trouble. Some other exchanges don't bother". 
The answer is simple — we're different and we care. 💁  When using CEX.IO services, we want all of you to know that you are served by the regulated and reviewed platform. 
This year, we've continued US expansion and have been preparing to enter the new market on the other side of the continent. CEX.IO applied for a regulated crypto license with the Monetary Authority of Singapore (MAS). 
With this step, we'll mark one more part of the world with the CEX.IO presence. Oh, did we mention we'll have a new office in Singapore too? Well, it's literally a table and a chair with one amazing person powering it — but it's a start! 😎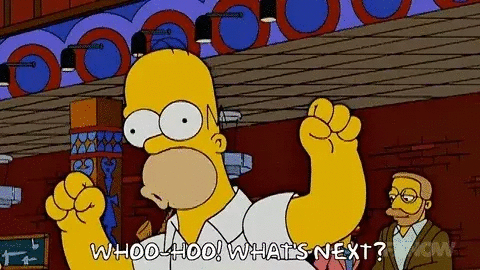 Looking ahead
Blockchain and cryptocurrencies are developing with the speed of light. New participants are coming into the spotlight and we're all making steps into a new quality of life. 
To be aligned with that pace, we are already preparing a lot more things that will help you capture every opportunity of the evolving industry. It's a bit early to lift the curtain but will make the announcements when it's time. The keen eye, however, has probably spotted a few hints while reading this blog post. 😜 🕵️‍♂️ 
We've already proven that we can extend our horizons, create transformational products even working at home on a couch with a cup of mint tea (peace of mind first of all). 🤘
Challenges, someone says? Watch us turning them into opportunities – just like we've been doing all these 7 years! 
Happy Birthday to us and all of you who have been with us all this time! 🥂