If you are searching for a place to sell Bitcoins, then CEX.IO is a perfect and safe place for that. Our exchange is one of the oldest players on the market and has won trust of almost 700,000 users who trade Bitcoins and other cryptocurrencies using our service. We did our best to make the platform friendly for both experienced users and beginners. On the scheme below, you will see how to sell Bitcoins and withdraw funds to your card. 

Sell Bitcoins for USD, EUR, or RUB
First of all, you will need to transfer Bitcoins from your wallet to CEX.IO account. You can be sure that Bitcoins are safe in our highly secure cold storage. As soon as Bitcoins are on your balance, you can sell them using several methods, based on your needs and trading experience.
How to Sell Bitcoins on CEX.IO
If you just want to exchange Bitcoins to USD, EUR, or RUB, we recommend using our special simplified Buy/Sell interface. All you need to do is choose the amount of Bitcoins to sell or enter custom amount, and the sell operation will be executed instantly. Depending on the currency you chose to sell Bitcoins for, you will get USD, EUR, or RUB on your account balance.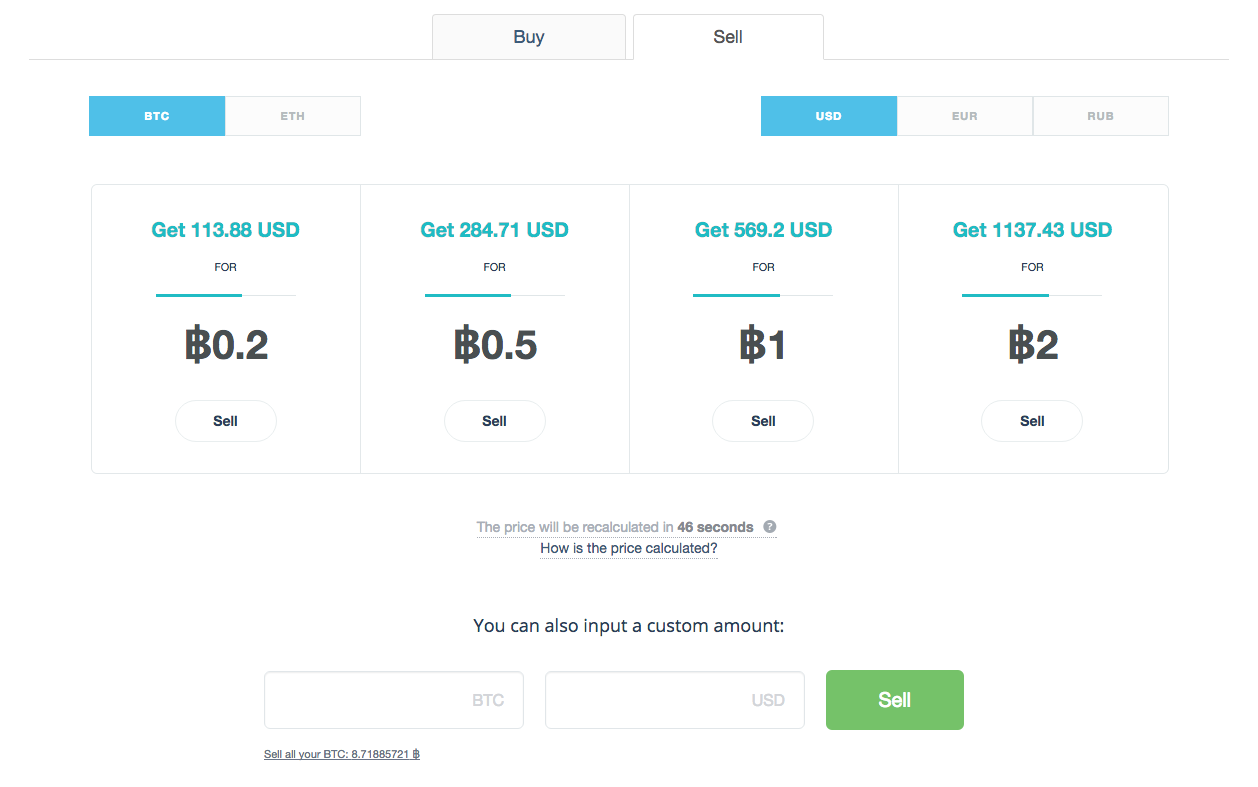 If you are more experienced with trading cryptocurrencies, you can also use Trade Page to view the order book, analyse Bitcoin price charts and market depth, and place a limit or market order. After the order is executed, your will have fiat money on your account as well. 
Withdraw Funds to Credit Card Instantly
CEX.IO offers a unique feature on the market — instant withdrawals to payment cards. This feature has a range of advantages, such as:
You can link any Visa/MasterCard debit or credit card

You do not need to pre-order any cards, just use the one you already have

The fees are very low, starting from $3.80 per withdrawal

There are no hidden fees at all

Withdrawals are processed instantly and you can use funds right away
To use this feature, just link your card to CEX.IO profile, choose the amount to withdraw, and that's it! When linking the card, please, make sure that you have more than $1 on its balance, in order to pass verification by small amount charge. This verification is made to prove your ownership of the card. 
After the card is linked, you do not need to re-enter card information and prove ownership of the card by next withdrawals. Just choose the amount to withdraw, choose the card, confirm the operation with Two-Factor Authentication for security reasons, and use withdrawn funds. You can see the process on the short video below: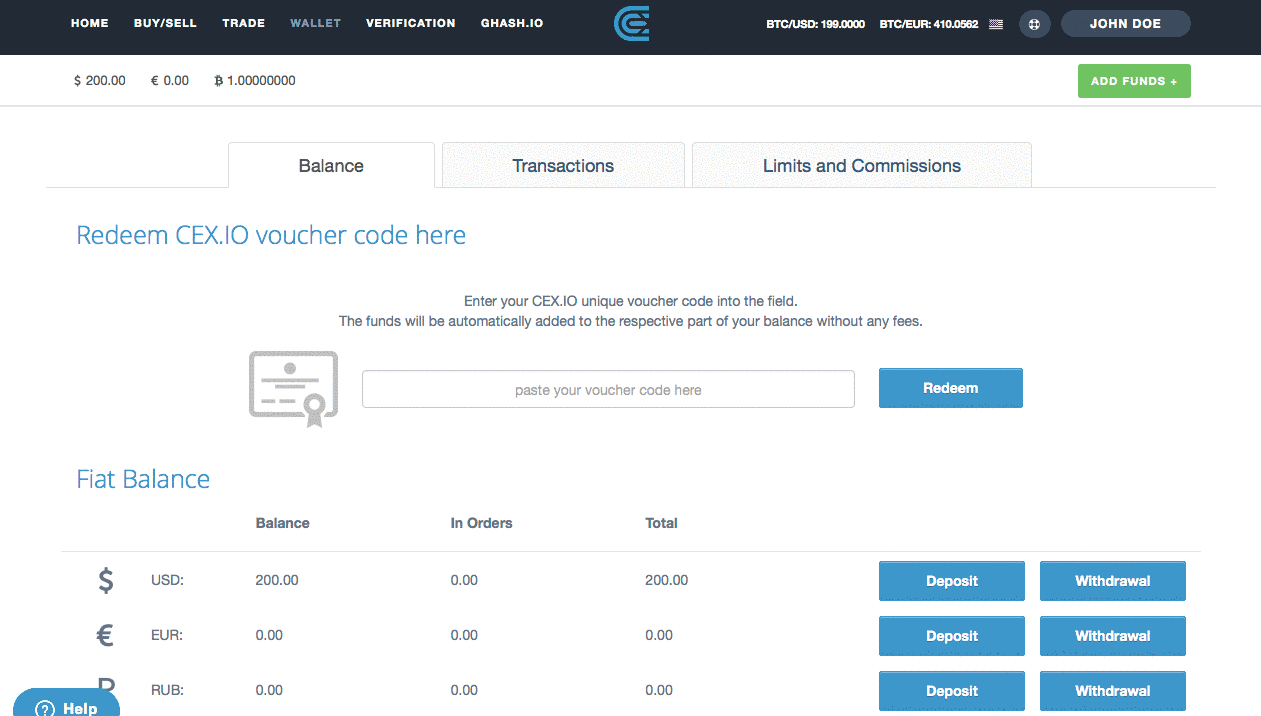 With CEX.IO, you can be absolutely patient about the card information you provide. Recently, our company has repeatedly passed PCI DSS assessment and upgraded its PCI DSS Certificate to Level 2, which proves that CEX.IO is allowed to process, transmit and store credit card data, being fully compliant with high standards. 
We hope that this article was useful for you and helped to answer the question how to sell Bitcoins and withdraw funds to credit card. We highly welcome to try it out on CEX.IO!