In April and May, the cryptocurrency market experienced a significant change in sentiment against the backdrop of recent price movements. However, CEX.IO is constantly adapting to market conditions, improving existing services, and offering users new features. In this way, we strive to empower our users with versatile crypto opportunities from which they can benefit, regardless of current market situations.
In recent months, we have focused on providing users with a more enjoyable experience when using our services and expanding customers' crypto horizons with educational material. Additionally, CEX.IO has been widely recognized for its past accomplishments and we are excited to see what our current initiatives will bring.
Below, we have assembled major company updates that took place in April and May 2022 to provide our users with detailed information about steps that may influence their crypto journey on CEX.IO.
New features and products
CEX.IO University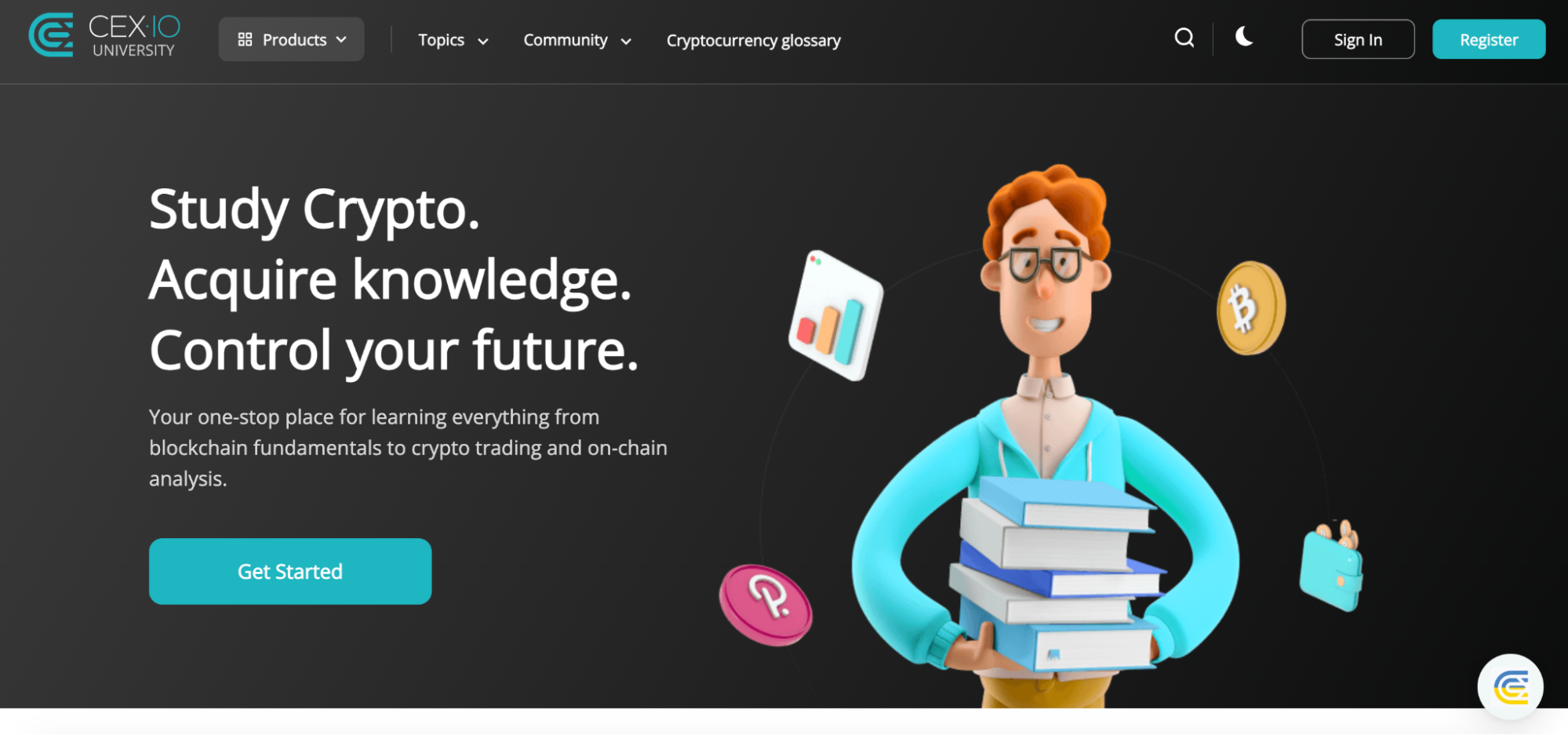 We launched our free crypto educational platform — CEX.IO University — to introduce fundamental concepts required to kick-start your journey into the world of cryptocurrencies and investing. With CEX.IO University, crypto enthusiasts can acquire in-depth knowledge of different blockchain concepts, trading strategies, and crypto topics. CEX.IO University includes an industry-leading 1,000+ word glossary designed to help crypto learners understand everything from market basics to crypto jargon. Check out our library of articles and expand your understanding of cryptocurrencies.
PayPal is now available as a funding option
Recently, we added PayPal as a funding option, empowering our users to purchase cryptocurrencies with PayPal using the Instant Buy service and the buy option in the CEX.IO Wallet. By enabling PayPal, we strive to provide our users with more convenient ways to purchase cryptocurrency. Find out more about crypto purchases on the platform using PayPal in our guide on Help Center.
Check out the list of countries allowed for PayPal transaction on the Limits and Commissions page.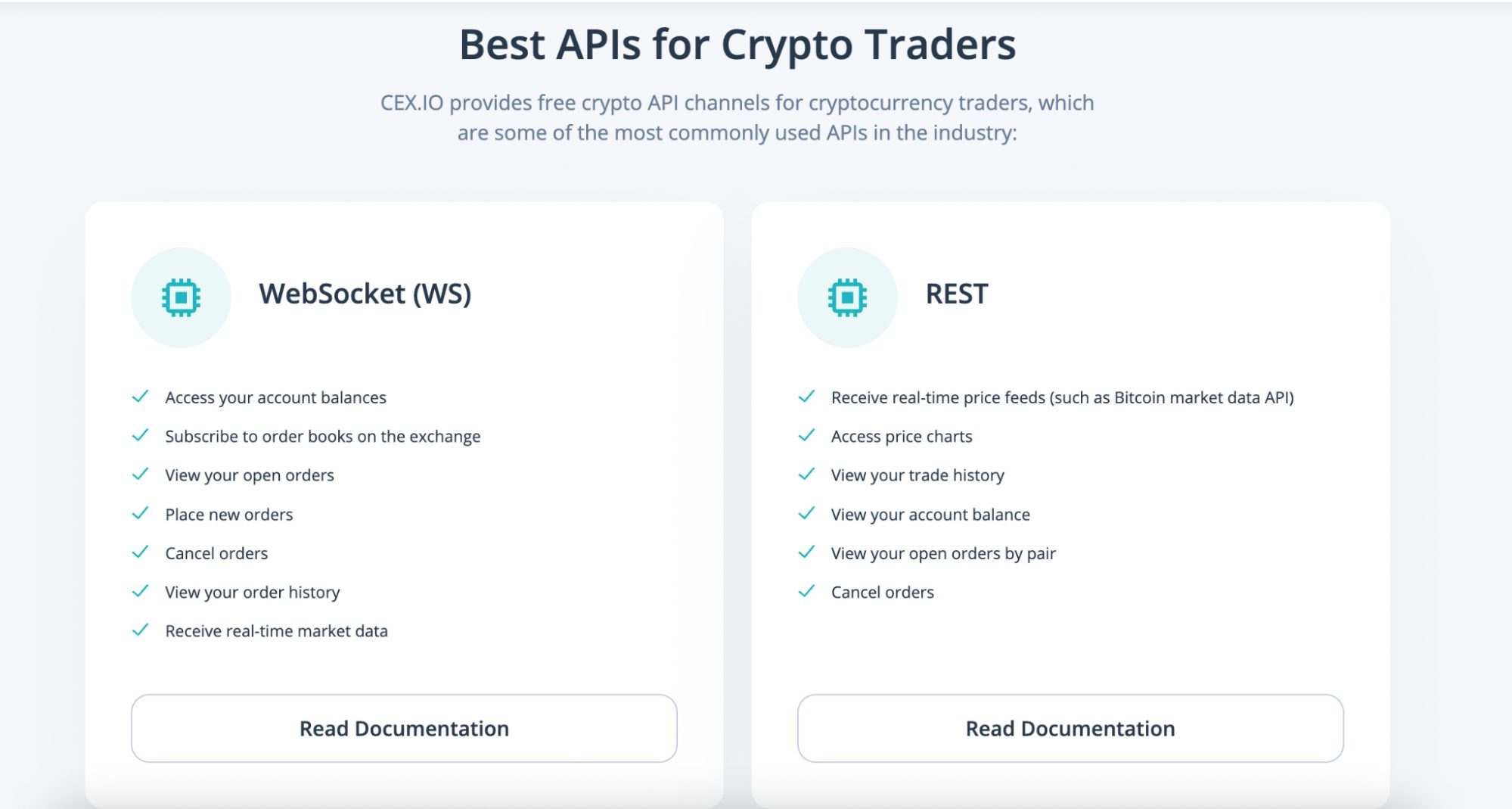 With the CEX.IO API, you can automate your trades using various trading systems and receive a plethora of market data in real time for comprehensive analysis. In our new API page, we explain how to start using the CEX.IO API in three simple steps and what benefits it can bring.
Giveaway and Contests page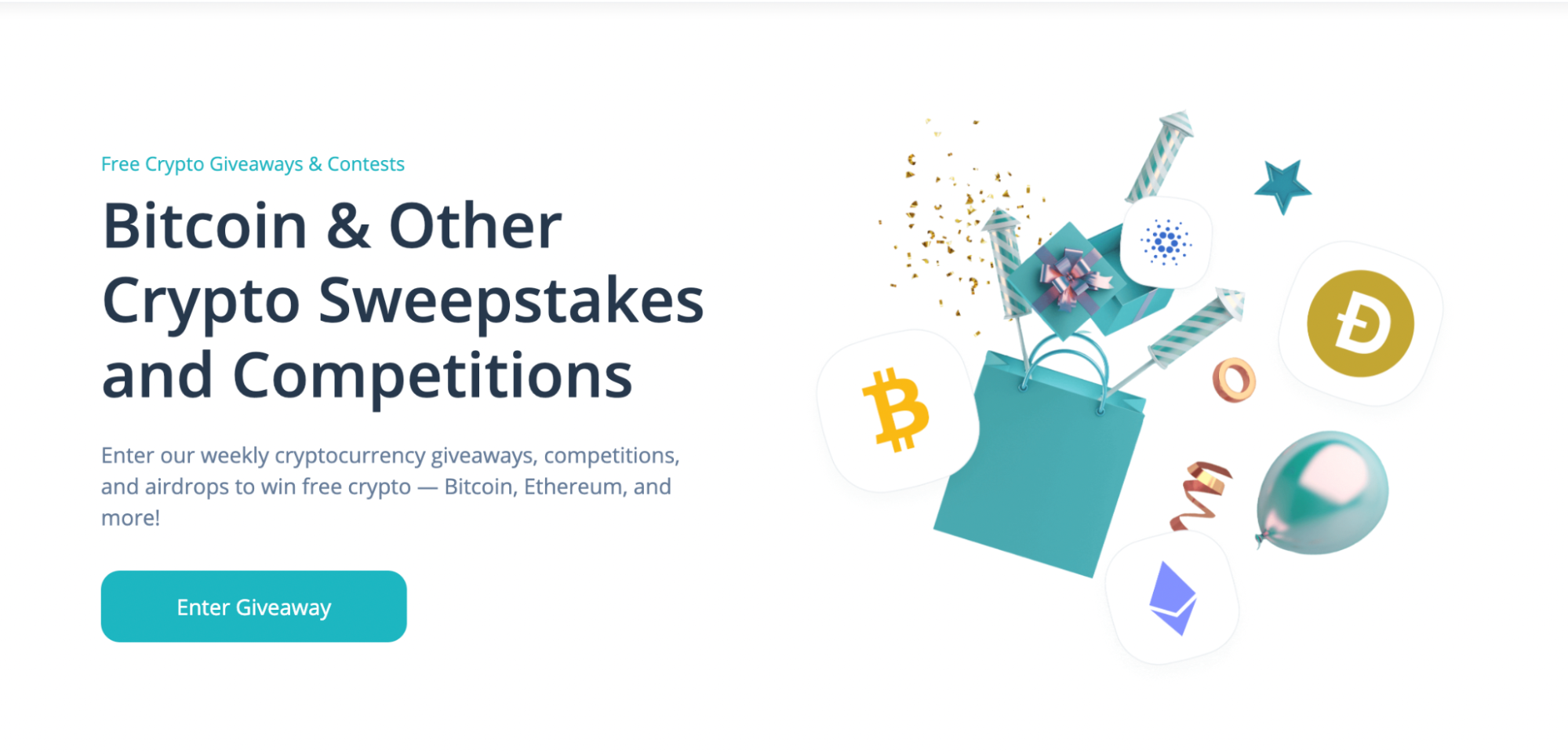 We launched the Giveaways and Contests page to help users stay up to date with our ongoing promotions and help them stay aware of previous promotions' results. On this page, customers can enter the active promo and check out those that have already been completed.
Donation widget
We launched the CEX.IO Donation Widget to help users direct their crypto donations to critical organizations on the ground protecting and saving lives. We have already included the National Specialized Children's Hospital of Ukraine (OHMATDYT), the International Rescue Committee, and UNICEF. We plan to expand the list of organizations supported in the widget in the coming weeks.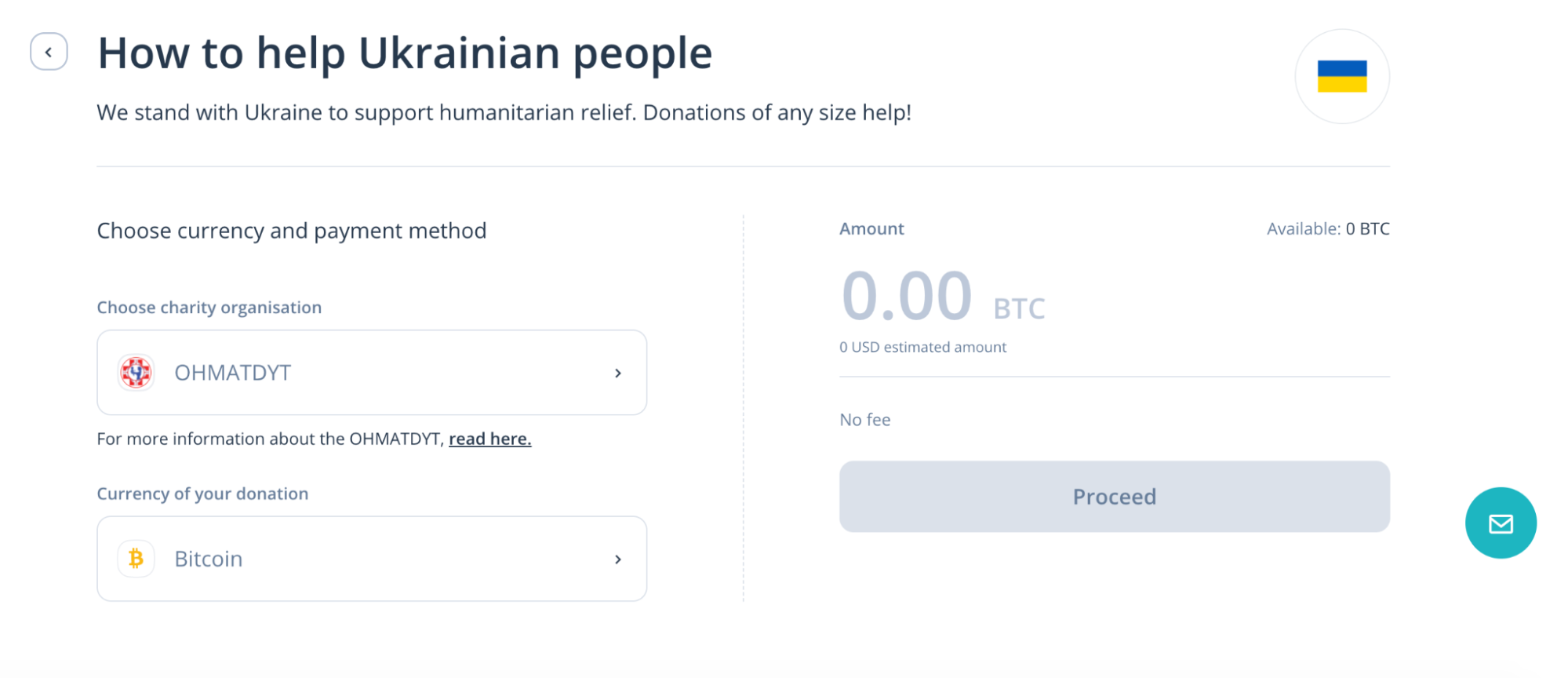 CEX.IO Awards and Events
Received an A ranking by CryptoCompare
CEX.IO was ranked as the ninth safest crypto exchange with an overall "A" grade in CryptoCompare's April 2022 Exchange Benchmark report. CEX.IO earned high marks in most categories, including Data provision, Legal/Regulatory, KYC/Transaction risks, Market quality, Team/Exchange, Asset diversity, and Security. 
The CryptoCompare Exchange Benchmark rating evaluates over 150 exchanges around the world to help market participants assess the risks of using different platforms.
Included in the "Best Global Crypto Exchanges" by Forbes
CEX.IO was named in the top 20 on Forbes' list of Best Global Crypto Exchanges, and was recognized for its commitment to regulatory compliance. Editors also highlighted our growth in the institutional space and wide variety of services.
Shortlisted by Hedgeweek 2022
CEX.IO was nominated by the HedgeWeek 2022 European Digital Assets Awards in the categories of "Best Exchange" and "Best Exchange — Innovation". We are thankful to users who expressed their support by voting for us. 
Host a workshop at the Consensus 2022
At this year's CoinDesk Consensus Festival, Money Reimagined Summit, CEX.IO will lead a 20-minute workshop entitled, "Putting Your Digital Assets to Work with Staking: A Primer for Retail and Institutional."  
Our experts, Will Evans, Managing Director, the Americas, and Rich Evans, Managing Director for CEX.IO's institutional offering, Prime Liquidity, will debunk the myths about the incompatibility between decentralized finance (DeFi) and traditional finance (TradFi).
New listings
ApeCoin (APE)
ApeCoin is an ERC-20 governance and utility token employed to encourage and empower the APE Ecosystem. ApeCoin allows token holders to participate in the ApeCoin DAO and vote on how the ApeCoin DAO Ecosystem Fund should be used. 

XDC Network, formerly known as XinFin Network, is a hybrid, EVM-compatible blockchain focused on international trade and finance. Boasting interoperable smart contracts, it enables more than 2,000 TPS (transactions per second), near-zero gas fees, and two-second transaction times. 
4 more assets for U.S. customers
We have expanded the list of supported assets for U.S. residents, adding ApeCoin (APE), Crypto.com Coin (CRO), Fantom (FTM), and The Graph (GRT) for trading in pairs with U.S. dollars. Additionally, U.S. customers can now buy APE and GRT using Instant Buy.
More assets supported for CEX.IO Staking
We have recently added Avalanche (AVAX), Kusama (KSM), and Kava (KAVA) for staking. By staking KAVA, users can earn up to 23% APY, while KSM and AVAX staking offer up to 14% and 5% annual yield respectively.
USDC transactions using the Stellar network
We continue providing users with additional payment opportunities through our multi-chain support. Clients can deposit and withdraw USDC using the Stellar Network. Using this feature, customers can benefit from low transaction fees and fast transactions.
Video guides
We continue producing video guides for our community, empowering users to expand their crypto education experience and learn more about CEX.IO services. Here are some of these videos:
Follow CEX.IO on Twitter, Facebook, and Telegram to receive the latest company news and updates.