CEX.IO is always striving to stay at the forefront of technological developments and provide customers with the most convenient options. Recently, we've added options to log in via Telegram and get verified via Telegram Passport.
With more than 200 million active monthly users, Telegram has won the trust of the global community as a service with strong privacy and security standards. Implementing support for Telegram login on CEX.IO will allow Telegram messenger users to access CEX.IO with ease and be sure that their information is safe. At the same time, we hope that this new option will improve the customer experience.
Login via Telegram
You can now register for a CEX.IO account using your Telegram account. After choosing this option, just fill out some information, allow the Telegram bot to access necessary information, and confirm your phone number and email. After that, you'll be able to log in via Telegram as you do via Facebook or Google+.
If you already have an account with CEX.IO, you can also now log in to your account via Telegram. Logging in via Telegram works the same way as logging in via any other social network. To enable this option, just
go to your Profile in the desktop version
choose Social Networks
press the Connect button for Telegram.
Verification via Telegram Passport
If you'd like to pass verification using the Telegram Passport service, choose the Verification via Telegram Passport option. You'll then be redirected to Telegram to provide all the necessary information. Once you've done so, you should confirm your phone number and email address.
Next, you'll be redirected to the verification page. All the information you've already provided in Telegram will be automatically filled, so you'll only need to check this information, add any missing data and documents, and confirm. Soon you'll also be able to use documents uploaded to Telegram Passport for verification on CEX.IO.
Passing Verification via Telegram Passport
To verify your identity via Telegram, you should provide your personal information, address proofs, phone number and email.
For personal details, provide the photo of your identity document, provide the required information, and submit a selfie with your document.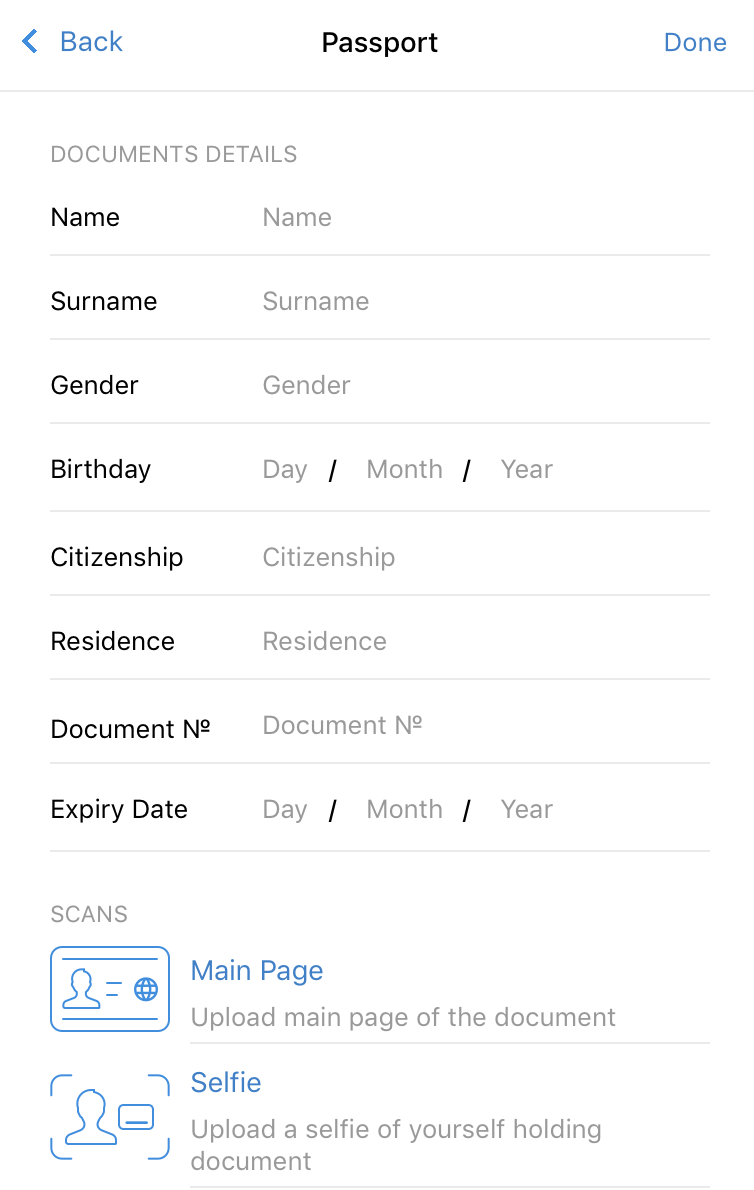 For address verification, submit a scan of a document that shows your address and fill in the fields with the respective information.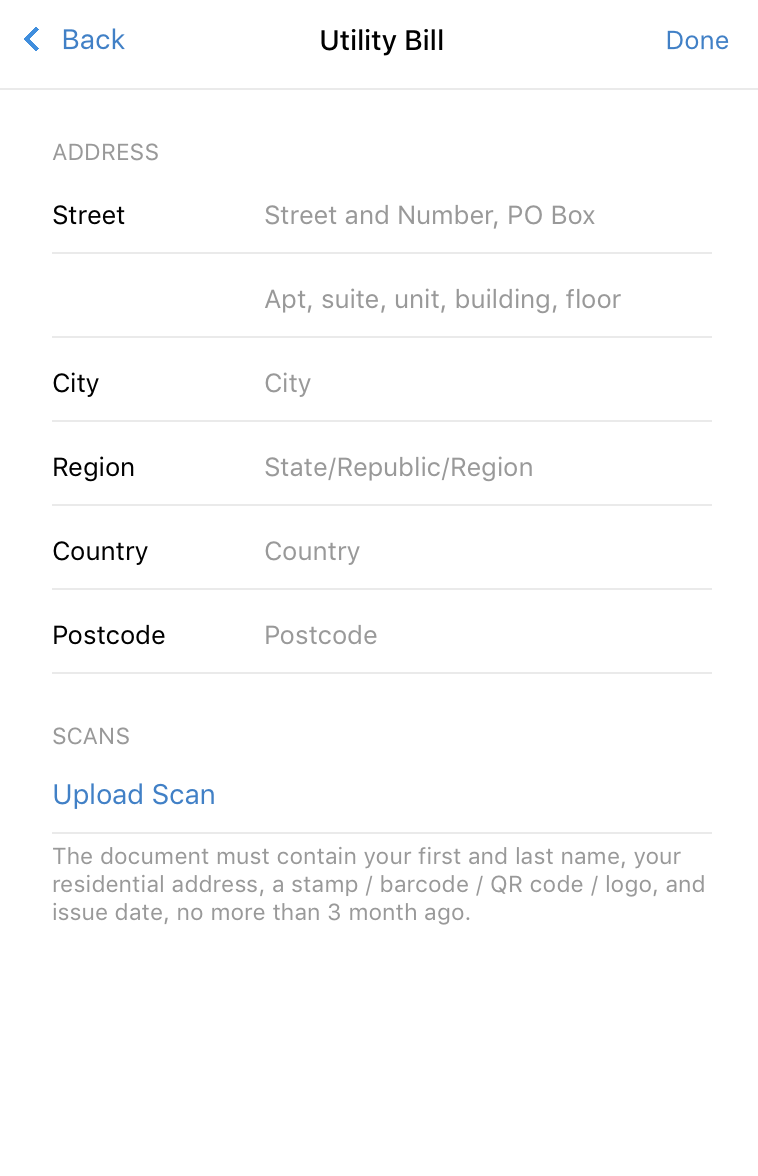 Once you're done with personal information and address, provide your phone number and email. Press Authorize to submit your application.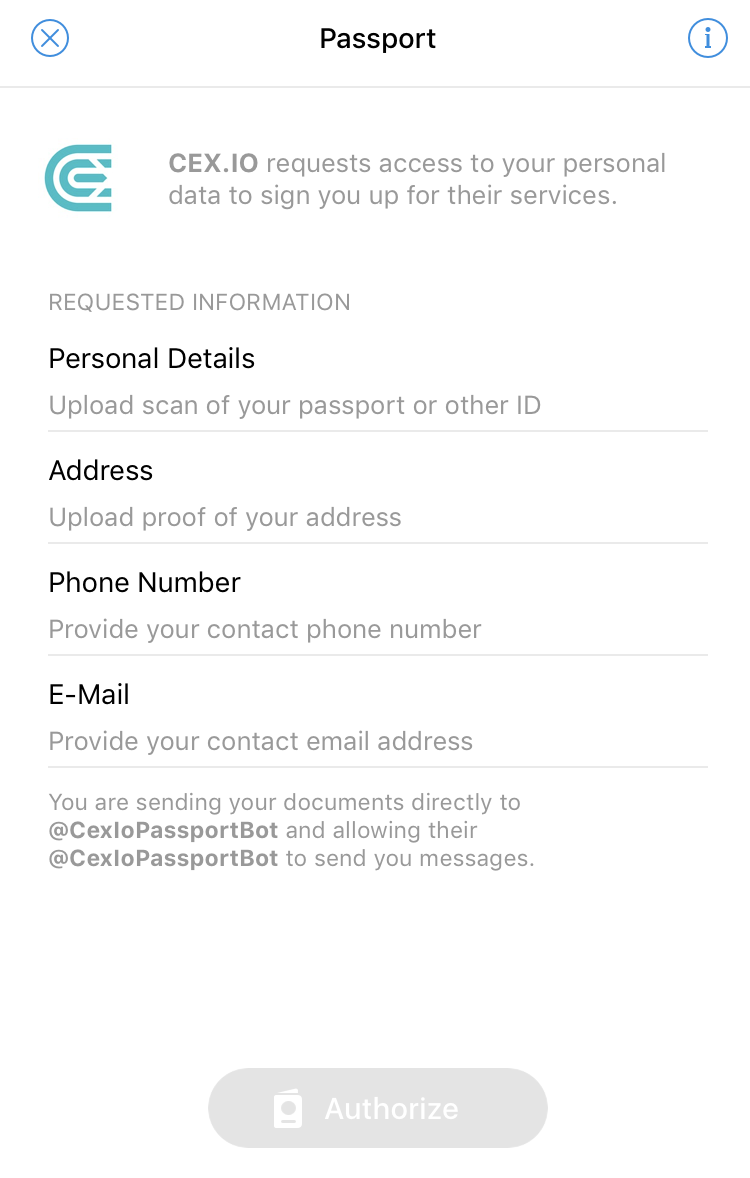 What is Telegram Passport?
Telegram Passport is a service offered by Telegram that's used for authorization on websites with obligatory verification. It allows you to provide information and upload photos once, then use it on various websites.
The Telegram Passport service uses end-to-end encryption, which ensures the security of your personal information. In addition, Telegram doesn't have access to personal information without your permission, so you can be certain it's completely private.
We believe that this new verification option will allow for easier access to CEX.IO for users all over the globe. Telegram Passport provides a convenient and secure way to verify your identity. Try using it for your benefit.