Ever wondered what makes the Elon Musk effect? 
Because as soon as he tweets something – markets become hyper 🚀
If #Bitcoin in his tweet makes everyone speculate on the price, how about we turn tables? And do some Tesla price forecasting?
Elon Musk sees into the future of bitcoin but what if you see into the future of Tesla? 😏
🥳 CEX.IO Broker added new markets – derivatives for stocks! Now you can trade on price movements of stocks like Tesla, Apple, Amazon, Netflix, Google, and commodities like Gold and Silver. And fund your strategies with crypto. 🌶
Celebrate the new markets with us and win up to 200 USDT on your account. All you need to do is forecast the Tesla stock price.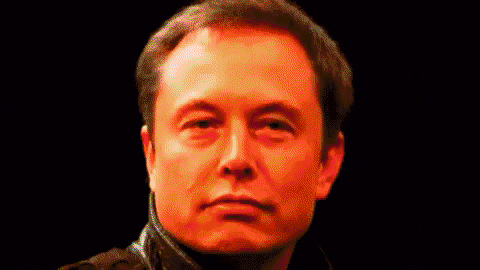 What's at stake?
🏆 100, 50, 30 USDT on your CEX.IO Broker trading balance. What's more, you can DOUBLE your prize and win 200, 100, 60 USDT! More on that below!
🤔 How to win that?
It's simple — send your prediction for Tesla stock price at February 26, 21:00 UTC (market close time). The closest answers get the prizes. If you submitted a winning prediction and ALSO traded TESLA/USD on CEX.IO Broker, your prize will DOUBLE.
Starting February 16 until February 26 21:00 UTC (market close time), submit your forecasts in this form – maximum 3 submissions during the contest. If you submit more – we'll only count the first 3. 
❗️Last submission – February 25, at 21:00 UTC, market close time.
🥇 We'll take the screenshot of the 1-minute candle on broker.cex.io and announce winners in our Telegram channels on February 27:
You'll get your prize to your CEX.IO Broker account in 24 hours after the announcement. 
📌 The rules part
That's a fair play so mind these simple rules to qualify for the prize:
You can submit your predictions starting from

February 16 until February 26

.

One user can submit the form maximum 3 times. 

If you submit more – we'll only count the first 3.

Only one account (email) of one person can participate.

To receive your prize, you'll need to have a

CEX.IO Broker

account.

Share this contest on Twitter and compete with your friends. 
Let's see what wins – psychic powers 🔮 OR analytical vision 📈.