Intro
There is no doubt that Blockchain is a revolutionary technology. The awareness about it grows day by day, with each adoption or implementation in businesses and organizations. Therefore, you either hop on or fall off the radar.
Blockchain Technology Gaining Momentum
Earlier, cryptocurrency beginners mostly heard about bitcoin and then found out about the technology behind it. Nowadays, blockchain is worthily ahead of Bitcoin, because it is this technology that opens new opportunities and ways to make people's life easier. Various industries are searching for ways to integrate blockchain: financial institutions, healthcare, security, media, consumer products etc. Only over 2016, $1.4 billion was invested in blockchain companies and startups.
Another reason why investors are believing in the industry is that cryptocurrency prices are rapidly growing. At the moment of writing, one Bitcoin costs around $2,920. Current market capitalization of only top 3 cryptocurrencies is over $70 bn — Bitcoin ($39 bn), Ethereum ($20 bn), Ripple ($11 bn). For comparison, a year ago (June 2016) the market cap of Bitcoin was only $8 bn, which is 5 times less.
Top 50 Bitcoin and Blockchain Startups 2017
We are now watching a huge money inflow into the industry of distributed ledgers and a great potential of blockchain. No wonder, there are so many blockchain-related companies that came up with various decisions and implementations of this technology. We came with a list of the top startups to follow in 2017.
1. BitPesa

Total equity funding: $5.75m (BitFury Capital, Blockchain Capital, Colle Capital Partners, Digital Currency Group, Draper Associates, Future Perfect Ventures, Greycroft Partners, Pantera Capital, Stephens Investment Management)
BitPesa is enabling businesses to send payments and get paid in different currencies between Africa and the rest of the world using blockchain. They have already covered over 85 countries, 6,000 users and 17,000 transactions.
2. Provenance

Total equity funding: $65.48k (Wayra, 2013)
Grant: $200.61k (Technology Strategy Board, 2014)
Provenance provides a transparency solution for producers, brands, retailers, and shoppers. The startup allows tracking products and materials on a blockchain, which helps to bring trust in goods and supply chain.
3. Storj

Total equity funding: $4.8m (BnkToTheFuture, GVA Capital, Iterative Instinct, Qualcomm Ventures, Tank Stream Ventures, TechSquare Labs, Techstars)
Storj is an encrypted cloud storage, claiming to have high availability, distributed infrastructure and incredible performance due to the P2P technology. The software is free and open source.
4. Cambridge Blockchain

Total equity funding: $2m (Digital Currency Group, Hub Angels Investment Group, LaunchPad Venture Group, Partech Ventures, River Valley Investors)
Cambridge Blockchain is a startup offering simplification of identity compliance using blockchain. Their solution brings stronger compliance, lower costs and improved customer experience.
5. Hijro
Total equity funding: $2.5m (500 Startup, ArchAngels, Crosscut Ventures, Digital Currency Group, Draper Associates, Fenbushi Capital,  ff Venture Capital, KSTC, Lindbergh Tech Fund, SixThirty, Startupbootcamp, Startupbootcamp Fintech New York, Thomson Reuters, UMB Banks)
Hijro is a network for business capital optimization with the help of powerful blockchain apps. It offers a marketplace for trading assets and is powered by blockchain.
6. OpenBazaar
Total equity funding: $4.2m (Andreessen Horowitz, BlueYard Capital, Digital Currency Group, Union Square Ventures, William Mougayar)
OpenBazaar is an online eCommerce platform connecting buyers and sellers via a P2P network. The marketplace supports over 50+ cryptocurrencies.
7. Blockstack
Total equity funding: $5.45m (Compound, Digital Currency Group, Dorm Room Fund, Kal Vepuri, Lux Capital, Marc Bell Ventures, Naval Ravikant, Rising Tide, Shana Fisher, SV Angel, Union Square Ventures, Version One Ventures, Y Combinator)
Blockstack claims to make a new Internet with decentralized apps, where users get digital keys for secure logging, encrypted storage system and ecosystem for P2P payments in Bitcoin and other cryptocurrencies.
8. Chronicled
Total equity funding: $4.83m (Colbeck Capital, Iterative Instinct, Mandra Capital, Pantera Capital, Seattle Seahawks, Social Starts, Solon Mack Capital, Vinny Lingham)
Chronicled offer encrypted identities for physical things, business processes automation using smart contracts, secure data provenance, and more. Identity Chip, CryptoSeal and Temperature Logger are one of the products powered by the startup.
9. Hashed Health
Total equity funding: $1.8m (Fenbushi Capital, Martin Ventures)
Hashed Health is a consortium of companies that implement distributed ledger technologies to improve healthcare industry. The startup offers development, technical, and regulatory services, as well as educational work groups for members.
10. Slock.it

Total equity funding: $2m (undisclosed)
Slock.it present the Universal Sharing Network allowing to locate and rent various assets, like a flat or a car. The solution is based on the idea of smart contracts and full automation of services.
11. Backfeed

Total equity funding: undisclosed
Backfeed provides a solution for communication and cooperation between decentralized organisations. Its infrastructure combines tool for crowdsourcing, equity sharing, managing value etc.
12. AlphaPoint

Total equity funding: $2.25m (Ben Franklin Technology Partners of Southeastern Pennsylvania, Blockchain Capital, Robin Hood Ventures, Scott Becker, Social Starts)
AlphaPoint is a FinTech startup powering digital asset networks for various firms and institutions. Literally, they assist companies in implementing blockchain to their businesses.
13. Blockcypher

Total equity funding: $3.5m (500 Startup, AME Cloud Ventures, Blockchain Capital, Boost VC, Cherry Tree Investments, Cyril Moutran, Evan Cheng, Fenox Venture Capital, Foundation Capital, Granite Ventures, Jesse Draper, Michael Liou, New Enterprise Associates, QueensBridge Venture Partners, Sanjiva Weerawarana, Stephane Philipakis, Streamlined Ventures, TriplePoint Capital, Upside Partnership, Voylet Capital)
BlockCypher is a company helping to build blockchain apps by providing data centers, APIs, cloud infrastructure, data stores, hosted blockchain nodes and 24/7 support.
14. Blockstream

Total equity funding: $76m (Acecap, AME Cloud Ventures, AngelList, AXA Strategic Ventures, Blockchain Capital, Daniel Curran, Danny Hillis, Data Collective, Digital Garage, Embrase, Flight Ventures, Horizons Ventures, Innovation Endeavors, Khosla Ventures, Mosaic Ventures, Real Ventures, Reid Hoffman, Ribbit Capital, SK Ventures)
Blockstream offers various software and hardware solutions, as well as consulting services to companies that are trying to implement blockchain technology or developing new distributed networks.
15. Bloq

Total equity funding: undisclosed
Bloq provides tools and services for creating blockchains, as well as consulting and research in the blockchain industry. Bloq helps companies to move to a "blockchain level".  
16. Chain

Total equity funding: $43.7m (500 Startup, Betaworks, Blockchain Capital, BoxGroup, Capital One Growth Ventures, Citi Ventures, Digital Currency Group, Draft Ventures, Fiserv, Homebrew, Kevin Ryan, Khosla Ventures, NASDAQ, Orange, Orange Digital Ventures, Pantera Capital, RRE Ventures, Scott Banister, Semil Shah, Thrive Capital, Visa)
Chain.com is aiming to digitize the world's assets and enable a smarter financial system. They help financial institutions to deploy and maintain blockchain networks.
17. Monax

Total equity funding: undisclosed amount (Anthemis Group, Partech Ventures)
Monax is a platform for creating and running blockchain applications for businesses. It offers smart contract management tools, application engine, software development kits, etc.
18. Epiphyte

Total equity funding: $20.35k (Force Over Mass, Startupbootcamp, Startupbootcamp FinTech London, Theo Osborne)
Epiphyte offers a settlement system allowing financial institutions to take advantage of the blockchain technology. Its main solution is a blockchain-powered SaaS for financial traders.
19. IPFS

Total equity funding: undisclosed amount (Funders Club)
IPFS is a P2P protocol aiming to replace HTTP and create a faster distributed web. It allows processing large amounts of data with higher performance. The startup believes its product will be useful for service providers, researchers, blockchains, content creators, people from developing countries etc.
20. Golem Network

Equity crowdfunding: $8.6m
Golem is a supercomputer based on the synergy of all machines. By using Golem, people can rent or rent our computing power, as well as develop and sell software in a decentralized and inexpensive way.
21. ABRA

Total equity funding: $14m (American Express Ventures, Arbor Ventures, Blockchain Capital, Carthona Capital, Digital Currency Group, First Round, Futures Perfect Ventures, IGNIA, Jungle Ventures, Lerer Hippeau Ventures, Nurzhas Makishev, Pantera Capital, Ratan Tata, RRE Ventures, Silicon Badia)
Abra is a promising digital wallet app for instant and secure money transfers. It is built on P2P technology, which means that transfers are made without middlemen. Currently, supports over 50 currencies and Bitcoin.
22. Billon

Total equity funding: $2m (undisclosed)
Billon is an app that allows to buy and sell content and products, receive salary, or accept donations. It also supports merchant services and payout solutions for businesses. Literally, Billion changes technology behind money and finance.
23. Bitmark

Total equity funding: $1.7m (Cherubic Ventures, Digital Currency Group, WI Harper Group)
Bitmark is aiming to create an environment through building a chain of property rights and provenance for digital assets, such as personal data, digital music and art, digital trust etc.
24. Colony

Total equity funding: undisclosed
Colony is a social network service helping people to create companies online. The network is using P2P technology for collaborations and services.  
25. Factom

Total equity funding: $9.54m (FastForward Innovations, Harvest Equity, Medici Ventures, Peeli Ventures, Plug and Play, Tim Draper)
Factom is a software development company that builds solutions using blockchain technology with the aim to make honest and transparent systems. Literally, they take it all from blockchain and create immutable software.
26. Identitii

Total equity funding: undisclosed
Identitii is about sharing information securely. It is mainly aimed at financial institutions that need their payment transactions enriched with data. Products and solutions of Identitii can be used in financial crime compliance, transaction documentation, invoicing etc.
27. Neuroware
Total equity funding: $100k (500 Startup)
Neuroware is a company helping other firms and institutions to adopt technologies, including P2P systems. It offers various services, from education and consulting to direct blockchain implementation.
28. R3 CEV

Total equity funding: $107m (Banco Bradesco, Bank of America Merrill Lynch, Barclays PLC, HSBC, ING Group, Intel, Itau Unibanco, Natixis, SBI Group, Temasek Holdigs, UBS, Wells Fargo & Company)
R3 is a consortium of the world's biggest financial organizations somehow related to Corda, a distributed ledger like blockchain. Corda is meeting the needs of the banking field, as well as the needs of commercial businesses.
29. Ubitquity

Total equity funding: undisclosed
Ubitquity is a company connecting blockchain technology with the real estate industry. It allows to record and track property rights within a SaaS decentralized platform.
30. Everledger

Total equity funding: $118k (Chris Adelsbach, Techstars)
EverLedger is about combining the best features of cutting-edge technologies, like smart contracts, machine vision and blockchain. This startup is aiming to secure tracking and operation of digital assets for banks, marketplaces and insurance companies.
31. AgriLedger

Total equity funding: undisclosed
AgriLedger is a blockchain company in the agriculture industry. It is aiming to build trust for disadvantaged small farmers using mobile applications and distributed ledger.
32. Clearmatics

Total equity funding: $1.26m (Nyca Partners, Route 66 Ventures)
Clearmatics is a company that helps to automate business processes using distributed ledger technology and automated logic. Distributed Virtual Machine and financial market apps are among their solutions.
33. Elliptic

Total equity funding: $7m (Digital Currency Group, John Power, KRW Schindler Private Ventures, Octopus Ventures, Paladin Capital Group, Santander InnoVentures, Seedcamp)
Elliptic team is able to determine illicit activity on the blockchain. They envision their clients as the law enforcement agencies and top bitcoin companies.
34. Helperbit
Total equity funding: undisclosed amount (Coinsilium Group)
Helperbit is aiming to build a fair and transparent donation system. Using blockchain technology, users of Helperbit can track their donations and report how donations are used.
35. Maidsafe

Total equity funding: $7.58m (BnkToTheFuture)
MaidSafe is about creating a crowdsourced Internet, where users can build safe websites, share public data and store private data securely. The company also offers solutions and tools for creating apps based on this network.
36. SettleMint

Total equity funding: undisclosed
Settlemint is a company helping other organizations and businesses find the right solutions in adapting blockchain. They cover such services as KYC, provenance tracking, registration, marketplaces, digital voting, audit etc.
37. Vanbex

Total equity funding: $365.47k (Adrian Jonklaas, Boris Mann)
Vanbex has been working with blockchain companies since 2013 so far. They help businesses to achieve goals using blockchain technology through building strategy, creating ICO, planning marketing & communications etc.
38. Waves Platform

Total equity funding: $16m (undisclosed)
Waves Platform is a platform that helps to launch and distribute custom crypto tokens. They also provide tools and services for building decentralized exchanges and smart contracts.
39. New Banking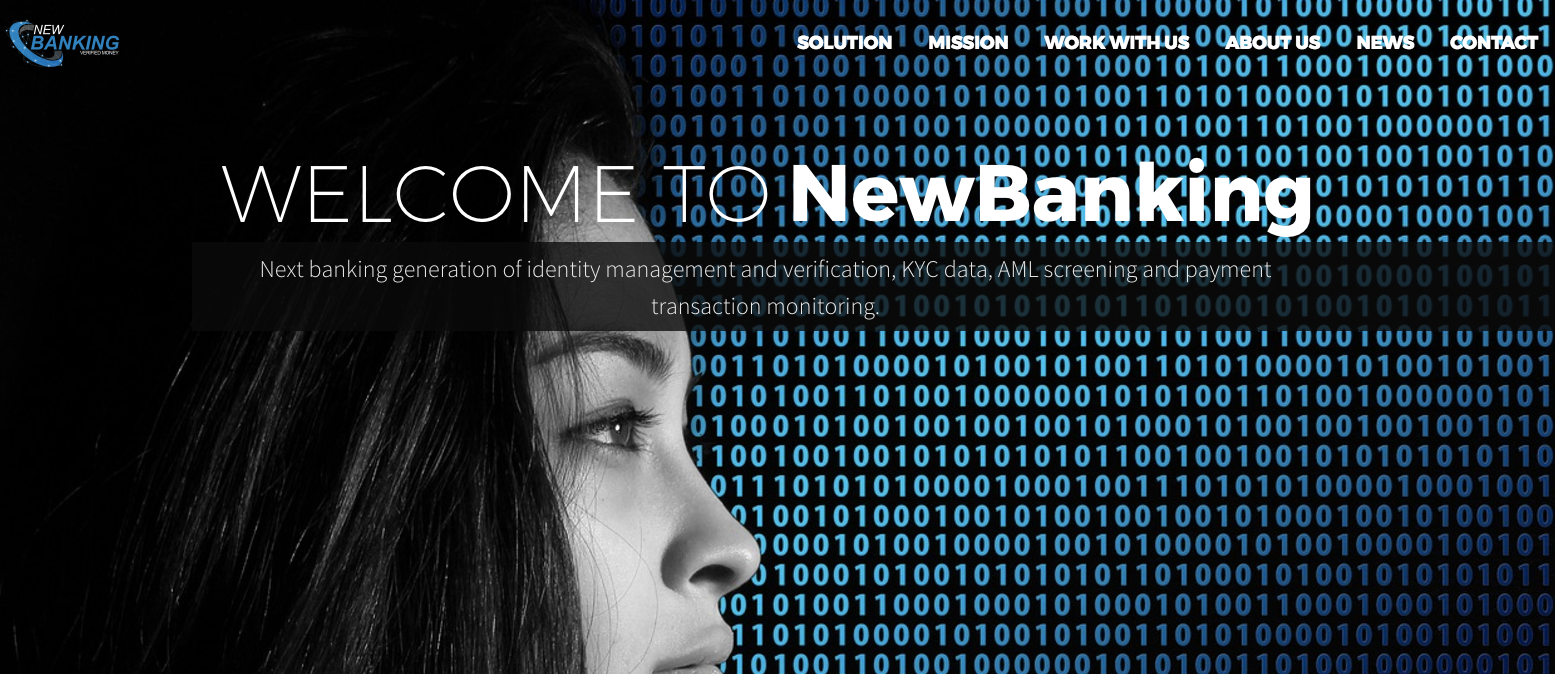 Total equity funding: undisclosed
NewBanking provides blockchain solutions for AML, KYC, data privacy and other legal compliance issues. They help to improve customer authentication procedures and transaction monitoring.
40. Gem

Total equity funding: $12.5m (Amplify.LA, Baroda Ventures, Birchmere Labs, Birchmere Ventures, Blockchain Capital, BTCS, Compound, Danmar Capital, Digital Currency Group, Dummond Road Capital, ECEG, Fenbushi Capital, First Round, Idealab, James Joaquin, KEC Ventures, Mesa Ventures, Pelion Venture Partners, Robert Wilson, RRE Ventures, Tekton Ventures, Tiller Partners, Wavemaker Partners)
Gem is a company that wants to solve old problems in a new way using blockchains. Their solutions are mainly built for healthcare and supply chain clients.
41. BitGo

Total equity funding: $12m (A-grade Investments, Bill Lee, BitFury Capital, Blockchain Capital, Bridgescale Partners, Digital Currency Group, Eric Hahn, Founders Fund, Jeffrey S. Skoll, Liberty City Ventures, Radar Partners, Redpoint)
BitGo is a company offering one of the top Bitcoin wallets (multi-sig, multi-user, individual and enterprise-grade) in the industry. Their services also include private blockchain building and solutions for Bitcoin eCommerce.
42. Augur

Equity crowdfunding: $5.3m
Augur is a website for predicting markets and forecasting events, built on top of the Ethereum blockchain. Users of this decentralized prediction platform get rewarded for correct forecasting of the real events.
43. BitFury Group

Total equity funding: $90m (Bill Tai, Binary Financial, Blockchain Capital, Bob Dykes, Credit China FinTech Holdings, DRW Venture Capital, Georgian Co-Investment Fund, iTech Capital, Jonathan Teo, Lars Rasmussen, QueensBridge Venture Partners, ZAD Investments)
BitFury is one of the leading tech companies in the Bitcoin industry offering hardware and software solutions, including ASIC chips, PCB, servers, Lighting network, Chain Hub etc.
44. Lykke AG

Total equity funding: $4.86m (undisclosed)
Lykke is an online marketplace for trading cryptocurrency, FX and digital assets, based on blockchain. LykkeWallet for iOS and Android is a part of the trading ecosystem.
45. Electron

Total equity funding: $500k (undisclosed)
Electron is aiming to lower energy costs by integrating blockchain technologies. Their current solutions include a Meter Registration Platform, Flexibility Trading Platform, Smart Meter Data Privacy etc.
46. SETL

Total equity funding: $39m (Deloitte)
SETL is an on-blockchain infrastructure for direct payments and settlements in various assets and multiple currencies. Their system has a perissioned distributed ledger for transaction and ownership records.
47. Cashaa

Total equity funding: $200k (undisclosed)
Cashaa is a blockchain-powered marketplace for transferring cash-to-bank and bank-to-bank. Literally, the platform connects individuals who are willing to send/receive money with cryptocurrency traders.
48. Purse

Total equity funding: $1.3m (Bobby Lee, Bobby Lee Lackey, Charlie Lee, Digital Currency Group, Flight Ventures, FundersClub, Plug and Play, Roger Ver, Strong Ventures, TA Ventures, Terrence Yang, Yang Ventures)
Purse is an online marketplace claiming to have the lowest online prices on goods sold, naturally, in Bitcoin. Purse also encourages merchants to sell goods for Bitcoin and take advantage of zero chargebacks and low fees.
49. Blockchain.com
Total equity funding: $70m (Amit Jhawar, Digital Currency Group, Future Perfect Ventures, GV, Lakestar, Lightspeed Venture Partners, Mosaic Ventures, Nat Brown, Nokota Management, Prudence Holdings, Rafael Corrales, Richard Branson, Virgin Group, Wicklow Capital)
Blockchain is a platform that provides Bitcoin solutions for individuals and businesses, among them Bitcoin wallet, APIs, block explorer, search engine etc. Currently, it is one of the most used Bitcoin services in the industry.
50. BigchainDB

Total equity funding: $5.37m (Anthemis Group, Digital Currency Group, Earlybird Venture Capital, innogy SE, RWE Ventures)
BigchainDB offers a scalable database with blockchain characteristics. The service is aimed at developers and businesses that want to deploy proof-of concepts, platforms and apps on blockchain.
Conclusion
The list of startups presented in this article is incomplete, as it is impossible to catch up with the development of blockchain ecosystem. However, our intent was to show the diversity of the emerging companies that are using distributed ledger technology to achieve business goals and capture a niche that has all the potential to be massively adopted soon.