It seems the lush promise of summer was a bear trap in disguise. After a successful product migration, the passage of MiCA legislation in the EU, and relative clarity with regards to certain national debts, it seems the winds have shifted. And yet, through these chaotic times, the CEX.IO Market Research Team has carried on like roots in the dark, tracking developments across the digital economy.
Keeping pace with emerging trends in Large Language Models (LLMs), new ChatGPT plugins are popping up on company websites offering a wide range of services. Our analysis explored how these tools are being leveraged in the wild, and where curious participants can probe their ability. Back in the crypto ecosystem, Ordinal Inscriptions are bringing NFT-style digital assets and their surrounding debates to the forefront of the Bitcoin community. While both spaces are moving quickly, we'll continue to monitor their development and report our findings.
For new educational resources, the Market Research Team and CEX.IO University were hard at work breaking down the shifting crypto landscape, and relaying information to our global community. The team delved into the mechanics of stablecoins to explain how they maintain their balance, along with the benefits of deep liquidity for crypto trading. Much like the errant patterns that emerge in the natural world, the crypto space creates an incredible amount of noise. We hope these long form explorations help demystify core principles, and offer guidance on what resources to prioritize in an always-on environment.
In turn, CEX.IO University published a series of articles to help increase your skill and understanding of shorting, candlestick charts, and advanced order types. Even though it's important to embrace summer's pull towards relaxation, remember that class is always in session in the CEX.IO University archives.
Speaking of which: what's summer without a little celebration? With our new Exchange Plus trading platform driving success post-migration, we wanted to give back by offering guaranteed Mystery Box rewards to users who try our platform. With just a few quick actions, and one successful trade on Exchange Plus, you can take home anywhere from 10,000 SHIB to 0.01 BTC.
Plus, catch up on our latest award wins, leadership appearances in Cointelegraph, Finance Magnates, and HackerNoon, and the renewal of our best-in-class status by Business Insider. It's all here.
Enjoy our May Ecosystem Digest, and chart your path via the links below.
Company updates
Trade functionality moved to Exchange Plus
When we built our all-new Exchange Plus platform, we knew we were taking our product ecosystem to a whole new level. To help ensure our global community continued to have trusted access to the digital economy, it was time to upgrade our offerings. That's why on May 8, we migrated all trade functionality to Exchange Plus for users in eligible jurisdictions. Not only did this help expand the crypto trader's toolkit with advanced order types and deep liquidity, but it helped streamline the operational capacity of our network architecture.
Learn more about how this migration impacted your crypto journey at the link below.
Award season is in full swing
CEX.IO was named "Most Secure Bitcoin and Cryptocurrency Exchange Platform" and "Leading Cryptocurrency Exchange Platform" by World Business Outlook, and "Best Cryptocurrency Exchange Platform" by Global Brands Magazine. Recently, the company was also shortlisted for "Best Crypto Trading Platform" by the 21st annual Excellence in Trading & Tech Awards, as well as "Best Exchange" and "Best Exchange – Innovation" by the Hedgeweek European Digital Asset Awards 2023. The results for both accolades are scheduled to be revealed in the coming weeks.
Read our latest press release announcing our award wins at the link below.
Business Insider renewed our "best" status
News outlet and industry tastemaker, Business Insider, once again recognized CEX.IO for being among the "Best Cryptocurrency Exchanges" in their May 2023 review. With nods to our vetted listings, user-centric product ecosystem, and intuitive services, the reputable outlet reaffirmed its 4.45/5 rating of our award-winning services.
Read the full review here.
CEX.IO & ZIlliqa opened up
With over six million global users, we know that building a strong community requires checking in, offering support, and remaining accessible in a fast moving environment. To help keep our lines of communication open, CEX.IO partnered with Zilliqa to host an AMA and invite our overlapping audiences to get answers to their crypto queries.
View a complete recording of the event at the link below.
Avoid spoofing attacks
We've noticed an increase in spoofing attacks targeting our product ecosystem. These attacks impersonate our URLs in an attempt to exploit user credentials and steal funds, digital assets, and personal information. Clicking on one of these harmful links can put your data and/or wealth at risk. To avoid becoming a victim, we strongly recommend that you bookmark our official CEX.IO services in your preferred browser.
Find a complete list of links and tips to protect your crypto journey at the link below.
Ongoing promo events
What's in the box?
To help celebrate the launch and migration of Exchange Plus, we're wrapping prizes for participants who test drive our new, award-winning trading terminal. To participate, just opt-in to our Mystery Box promo at the link below, complete at least one (1) successful trade on Exchange Plus, and you'll receive a guaranteed reward up to seven (7) days later. With prizes ranging from 10,000 SHIB to .01 BTC, claim your Mystery Box today before it's too late.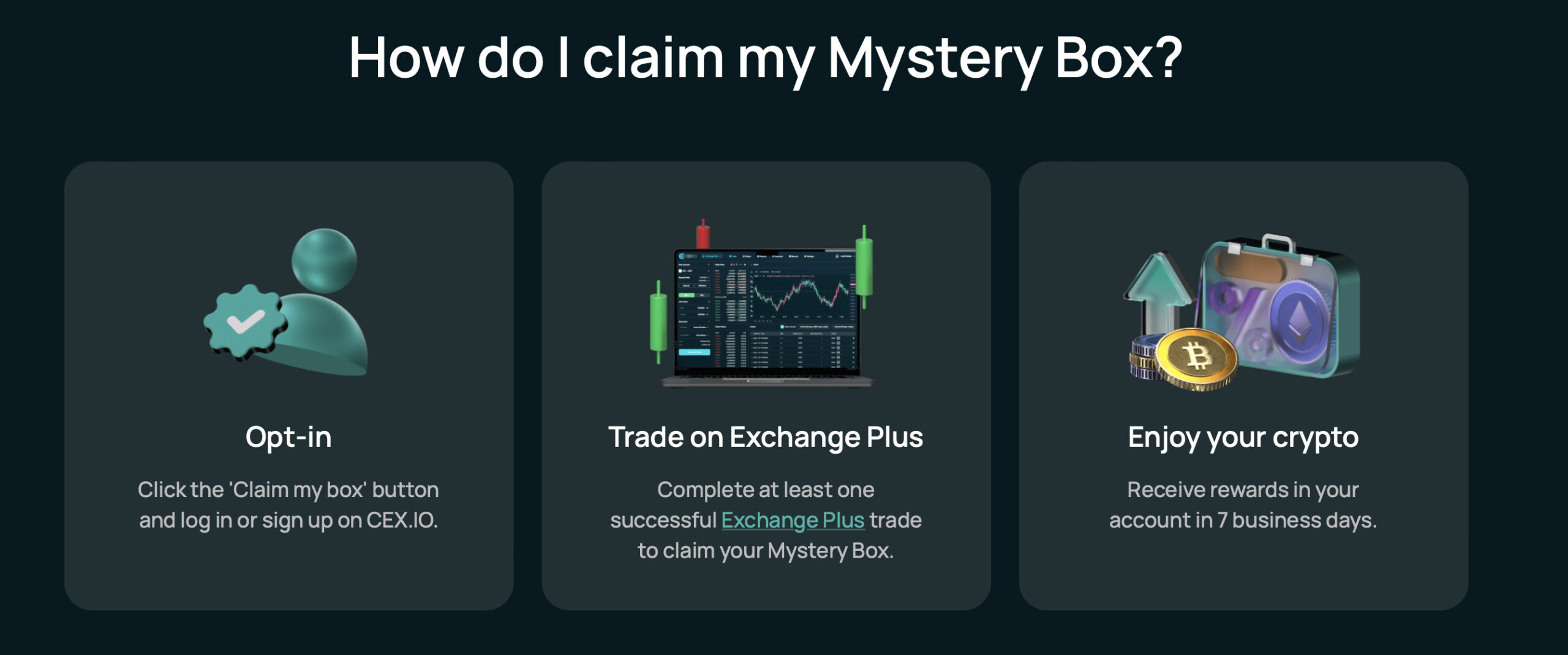 View a complete list of prizes and opt-in at the link below.
New listings and asset changes
Exchange Plus adds 200+ markets
In early May, we officially closed the gap on Exchange Plus by matching the number of listings that were previously available on our legacy Exchange. This entailed adding 200+ fiat-to-crypto and crypto-to-fiat pairs, and integrating them with the advanced functionality of our new award-winning platform. Completing this transition was an essential step to refining the experience of our latest user-centric offering.
View our updated listings and explore the trading terminal at the link below.
New educational offerings
Price charts in the sky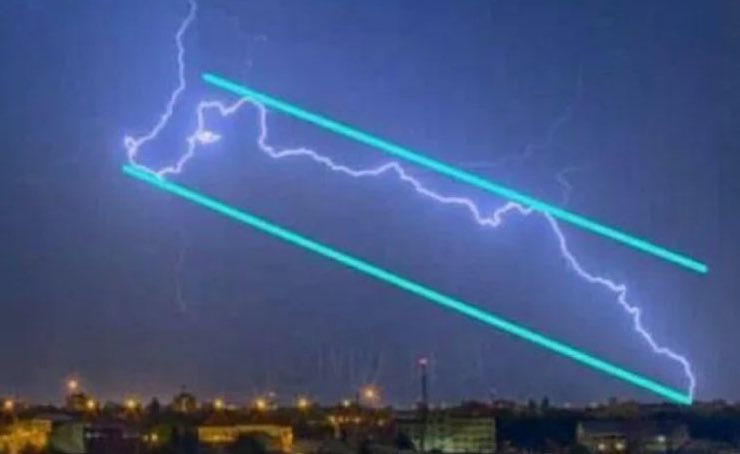 Humans have always been a pattern hunting species. Now, after a steady stream of technological advancements, we can stare at screens late into the night and replace our dreams with the afterburn of our favorite images. Combine these two pastimes with a robust interest in the crypto ecosystem, and it's no wonder chronically online traders can end up taking their cues from lightning.
Once again, the CEX.IO Market Research Team is here to help. This handy guide breaks down common chart formations, how to read them, and what to look out for along the way. Remember: just because a pattern looks familiar, does not mean it's a sign from the blockchain gods.
Find your eye for price chart patterns at the link below.
Ordinal Inscriptions have landed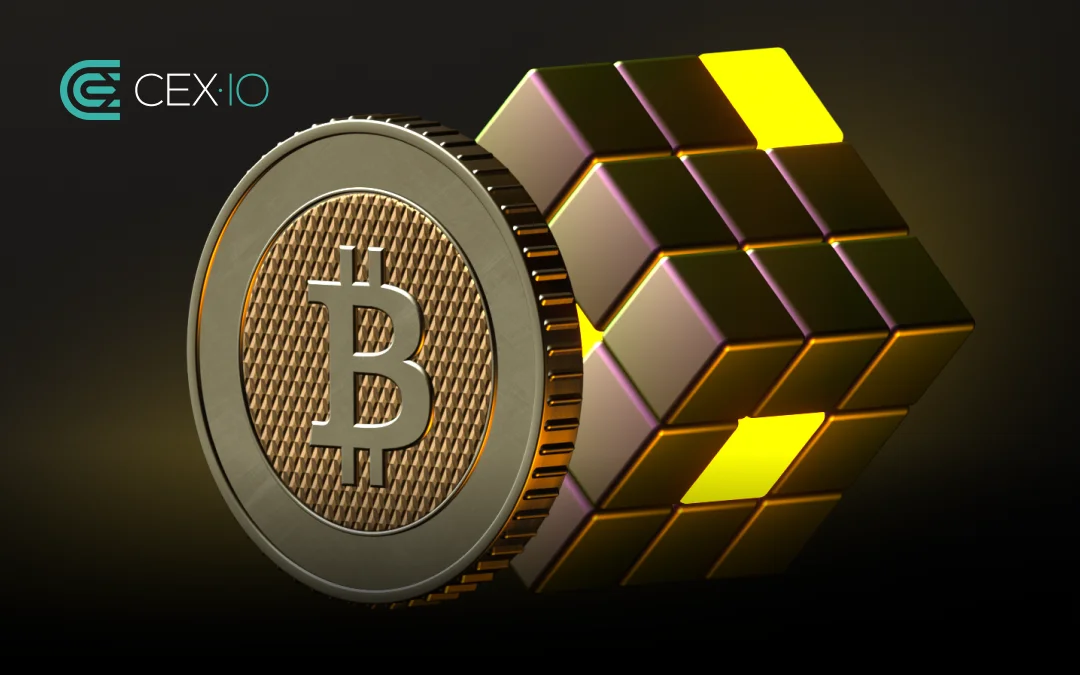 If you ever crushed a coin into a novelty shape, reach back to that memory of a fair or carnival to grasp the latest evolution in Bitcoin's functionality. By numbering and "inscribing" individual satoshis, the smallest unit of BTC, clever users devised a way of creating Bitcoin-native NFT-style assets that are igniting development and discourse in the community.
In a related deep dive to our Q1 2023 COMPASS Report, the CEX.IO Market Research Team returned for a pulse check of the emerging Ordinal ecosystem.
Meet the new kids on the BTC blockchain at the link below.
ChatGPT plugins: explained
No one wants to get left behind. But in an ever-changing world of breakneck technological development, it can be difficult to know which vision of the future is worth following. With Large Language Models (LLMs) such as ChatGPT dominating the conversation, staying informed and up to date is critical when charting a thoughtful course through unknown territory.
To help shed some light on this emerging space, the CEX.IO Market Research Team continued its study of touted AI solutions to map a cross-section of available ChatGPT plugins. As companies vie to integrate these novel innovations, users can decide whether solutions improve their experience of the world, and which are nothing more than buzz.
Explore the brave new world of ChatGPT plugins at the link below.
What keeps stablecoins stable?
While the function and purpose of these assets seems to sit squarely in their name, stablecoins are often left to operate on autopilot in the overall crypto consciousness. But the actual machinations behind their inherent balance can be rooted in a number of factors, and to a wide degree of success.
Given the catastrophic events that befell the space under the guise of stability, knowing the nuts and bolts of these instruments can only lend protection to your crypto journey. That way, whether they run on reserves or algorithmic engineering, our research can help you make the most informed decision.
Find your stablecoin sea legs at the link below.
Plunge into deep liquidy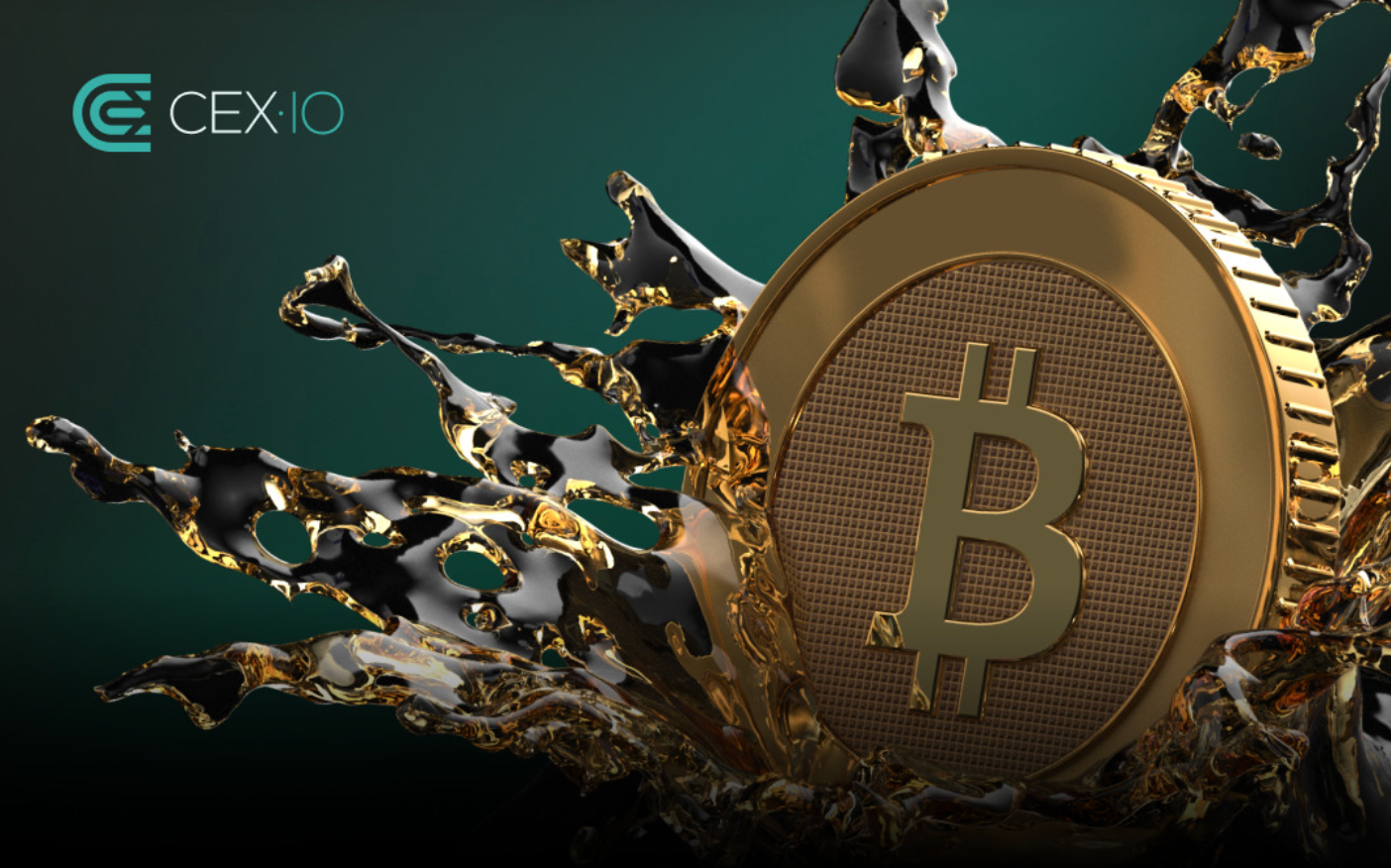 Tech and finance are notorious for being jargon-heavy industries, and crypto inherits part of its density from each sector. However, getting a grasp on some of the key concepts, and how they can impact your ability to navigate the digital economy, is an essential part to staying afloat.
Liquidity, and access to it, is another area where participants can lose their grip. That's why the CEX.IO Market Research Team swam into the deep end to explore what liquidity means for crypto traders, and how it can help promote fairness in the space.
Grab your snorkel and dive in at the link below.
What is shorting?
Regardless of the size, shorting is an advanced trading tool that can help participants potentially stay solvent during a bear market. Whether a position rests on the price of BTC or the entire subprime mortgage market, short traders aim to buy back assets for less than they were purchased. Or in other words, they anticipate the downward trend of a price, and capitalize on it before the slide. If this sounds complicated, CEX.IO University has you covered.
Learn the ins and outs of shorting at the link below.
Common candlestick mistakes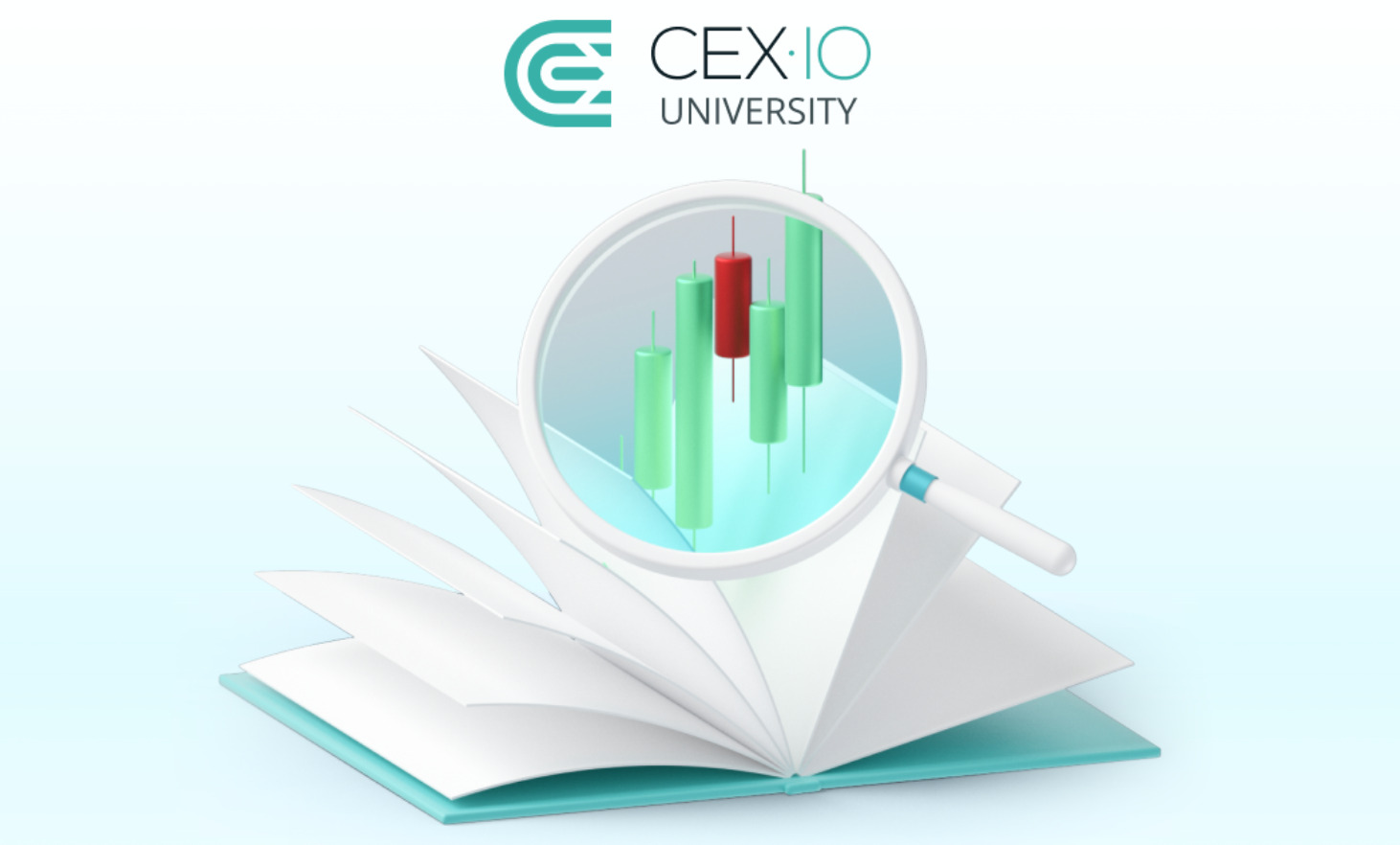 Despite their established history, candlestick charts have a lot of moving parts that, at first glance, can make deciphering their message cryptic at best. However, these densely packed nodes of information can be instrumental for gathering layered data about an asset's performance. While we always recommend participants cross-check any potential opportunities with multiple resources, candlestick charts are an essential tool for getting an accurate picture of the evolving crypto space.
Learn more about candlestick charts and how they work at the link below.
Master advanced order types
With the release of our new award-winning trading platform, Exchange Plus, eligible participants have access to more order types than ever before. To help raise the overall level of crypto literacy among our participants, we put together a handy guide to show how various types work, and where they can be applied. If you're relatively new to the crypto ecosystem, consider beginning with more introductory lessons, and scaling upwards.
Explore how advance order types could improve your crypto journey at the link below.
CEX.IO in the media
Alex weighs in on Cointelegraph
As a regular contributor to the Cointelegraph Innovation Circle, our Founder and CEO, Oleksandr Lutskevych, has weighed in on a variety of issues impacting the crypto space. In May, Alex made three appearances to discuss blockchain scaling solutions, combating liquidity concerns, and factors to consider when evaluating Web3 partners alongside fellow industry leaders. These topics provide Alex room to elaborate on improving crypto education as a means to encouraging greater participant understanding, and promoting wider digital asset adoption.
Learn more about the Innovation Circle and Alex's prior contributions at the link below.
HackerNoon promotes crypto clarity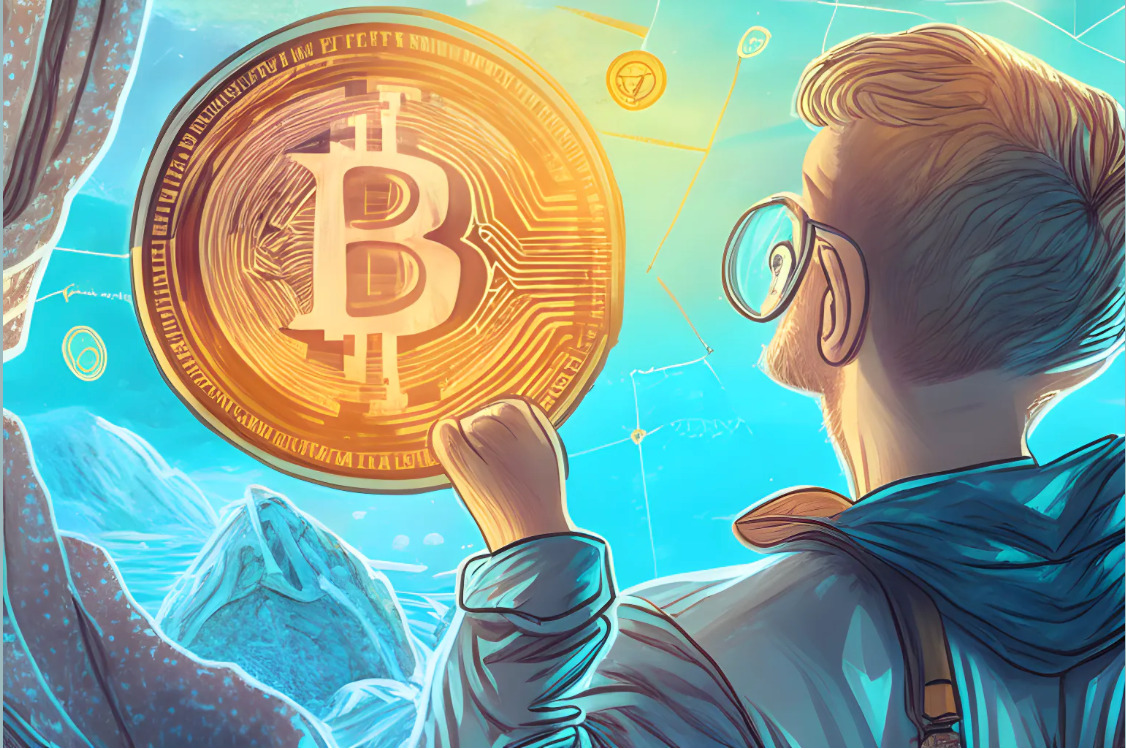 Source: HackerNoon
Our Head of Communications, Becky Sarwate, kept the company's presence on HackerNoon going strong with a piece calling for greater clarity and curiosity in crypto's coverage. Having worked on both sides of the TradFi/DeFi divide, Becky tapped into her accrued knowledge and expertise to produce a flint for fellow wordsmiths to whet their pens. With the goal of building participant understanding in sharp focus, Becky emphasizes the importance of writerly tools and sober-minded analysis to encourage higher community standards.
Learn 4 Tips for Achieving Clarity and Curiosity in Crypto at the link below.
Finance Magnates explores institutional sales
In a two part series, CEX.IO's Managing Director of Institutional Sales, Rich Evans, spoke with Finance Magnates to discuss how larger value participants could lend stability to the digital economy. Given the discrepancies between traditional and decentralized finance, Rich highlighted ways the two spaces could lend advantages to the other during this period of industry flux.
Explore part one and part two.
Disclaimer: Information provided by CEX.IO is not intended to be, nor should it be construed as financial, tax or legal advice. The risk of loss in trading or holding digital assets can be substantial. You should carefully consider whether interacting with, holding, or trading digital assets is suitable for you in light of the risk involved and your financial condition. You should take into consideration your level of experience and seek independent advice if necessary regarding your specific circumstances. CEX.IO is not engaged in the offer, sale, or trading of securities. Please refer to the Terms of Use for more details.