Despite February's brief appearance on the calendar, we managed to make the most out of the shortest month. CEX.IO hit the ground running across our product, promo, and educational engines. By dovetailing our interests of advancing the crypto space and improving the accessibility of its offerings to all curious participants, February pivoted around offering opportunities to acquire and apply new knowledge.
The CEX.IO Research Team kicked off the month with the release of our Q4 2022 COMPASS report examining the full trajectory of Bitcoin's meteoric rise. In the latest installment of the series, COMPASS: The Power and Resilience of Bitcoin's Influence on Financial Inclusion and the DeFi Revolution, the Team explores the underlying factors contributing to BTC's lasting success. By evaluating the full scope of Bitcoin's 14-year existence, the report is able to identify how the foundational asset has inspired many of the subsequent innovations that have come to redefine the crypto space.
In turn, our Blog and University content featured supplemental analysis of Bitcoin's network architecture, and tracked broader trends affecting the industry. The rise and quick proliferation of ChatGPT and related AI-derived products prompted our first attempt to grapple with the potential promise of this technology. Plus, bookmark our guides on avoiding rug pulls, and when Stop Limits can be used, to navigate an array of price trajectories along your crypto journey.
In the media, our Founder and CEO, Oleksandr Lutskevych, was invited to contribute to the Cointelegraph Innovation Circle on two separate occasions. He offered insights on how leaders can foster crypto education, and in a second piece, Alex shared his POV on walking the tightrope of Twitter etiquette. As a regular contributor to the CIC, Alex's insight is predicated upon more than a decade of advocating for the adoption of digital assets through user empowerment. As such, in both pieces he emphasized the importance of transparency and accountability when sharing information and establishing genuine connections in a digital setting. Fun and fame is not worth eroding the trust of a dedicated community.
Reinforcing this axiom, financial advisory institution Investopedia upheld its 4.5/5-star rating of CEX.IO's product ecosystem for the second year in a row. After citing our intuitive offerings and time-tested commitment to customer satisfaction, the tenured outlet stood by their initial satisfaction with the high quality of our crypto services.
And of course, we're keeping the heat on blast with a full slate of promos and giveaways to help beat the winter blues and usher in the spring season. Our Hot Season of Crypto Staking-for-Rewards will continue to offer weekly boosts throughout March on select digital assets. Plus, spin the wheel in our Savings Campaign: Part Two for added percentage points, or grab HODL of a chance to share in a $5,000 BTC Giveaway with over 20 ways to participate.
Enjoy our February Ecosystem Digest, and chart your path via the links below.
Company updates
CEX.IO's Q4 2022 COMPASS: Never Leave Port Without It
At the close of each financial quarter, the CEX.IO Market Research Team releases a high level recap of noteworthy events and trends taking shape within the digital asset space. For the latest installment, COMPASS: The Power and Resilience of Bitcoin's Influence on Financial Inclusion and the DeFi Revolution, the Team explores how BTC's network architecture has helped the asset maintain its lasting good health. 
Recounting the long tail of the asset's 14-year influence, the report also reviews new developments in layer 2 (L2) technology, DEXs, and stablecoins, and how they are predicated upon Bitcoin's foundational promise and programming. On-chain data also identifies increased usership among small value participants as a key contributor to its remarkable endurance and stability.
Experience Bitcoin's meteoric rise at the link below.
New login UI
To help keep our products sleek and inviting, we redesigned our login terminal to better match current accessibility standards and streamline engagement. In alignment with prevailing industry trends, the update reflects our ongoing efforts to remain an active participant in the health and progress of our product ecosystem. This will also improve load times and functionality across our website and trading platforms.
If you have a comment or would like to raise a concern regarding a current feature of, drop us a line or get clarity at our Help Center.
Max Slippage feature joins Exchange Plus
Traders can now better protect their positions from sharp price fluctuations by applying Max Slippage, the latest feature to join Exchange Plus. Where slippage refers to the difference between the expected and actual price at which a trade is executed, Exchange Plus users can now set the parameters of this threshold in accordance with their own unique risk appetites.
Learn more about our new Max Slippage feature at the Help Center, or head over to Exchange Plus for a more hands-on experience.
Ongoing promo events
Savings Campaign: Part Two
A promo this great needed a sequel. Through March 19, CEX.IO users will have another opportunity to try their hand at receiving an increase on their stablecoin Savings rewards. Just transfer stablecoins to your Savings balance, and Spin the Wheel for the chance to benefit from a 5-10% increase on rewards for those holdings.
With boosts lasting for seven (7) days, users can choose to HODL their stablecoins in their Savings balances for as long as they like, or withdraw their funds at any time according to their risk appetites. 
Take a turn at increased rewards and Spin the Wheel at the link below.
$5,000 BTC giveaway
With the launch of our new Exchange Plus trading platform, we wanted to celebrate with, and reward 40 lucky participants for helping us spread the word. With over 20 ways to enter, new and existing users can choose from a list of tasks and earn points toward a potential BTC reward.
With less than a week remaining in the giveaway, there's still time to engage with us on social media, sign up for our weekly newsletter, or invite friends to join our community. Every action will allocate a corresponding point value upon completion. In the end, the users with the highest point values will split the pool.
Choose your path to a BTC reward at the link below.
Staking-for-rewards hot streak continues
Last month, we launched our Hot Season of Crypto Staking-For-Rewards promo to help beat the winter blues. Now, we're keeping the heat on high throughout March for more chances to grow your portfolio. Each week, users can claim a boost as high as 500% on their staking rewards for select digital assets.
Remember, users who participate in staking for rewards for the first time on CEX.IO will have the added opportunity to split a $5,000 prize pool. With ATOM, MATIC, and DOT scheduled throughout the coming weeks, mark your calendars and drop by our product ecosystem to claim your boost.
Turn up the heat at the link below.
Note: CEX.IO staking is currently not available in the U.S. 
New listings and asset changes
EURS
A euro-backed stablecoin, EURS combines the peace of mind of the world's second most traded currency, with the immutable, trustless architecture of blockchain technology. EURS is an ERC/EIP20 token, and was introduced to delegate payments on the Ethereum network.
By offering daily account statements and undergoing regular audits by BDO Malta, EURS offers on-chain transparency backed by rigorous asset health standards. CEX.IO users can deposit, withdraw, and trade EURS in a pair with EURS, across our product ecosystem.
GBPT/USD
In February, we expanded our GBPT listings to include USD pairings. Launched by Blackfridge SC Ltd, a regulated FinTech company backed by British financial regulation, this Ethereum-backed stablecoin is redeemable on a 1:1 for Pounds sterling. 
For increased security, the asset is audited monthly by KPMG to ensure the stablecoin remains fully backed by GBP held in GBP-denominated bank accounts. CEX.IO users can now deposit, withdraw, and trade GBPT in a pair with USD, securely and effortlessly.
New educational offerings
ChatGPT in Web3 & Crypto: A Dream or Looming Reality?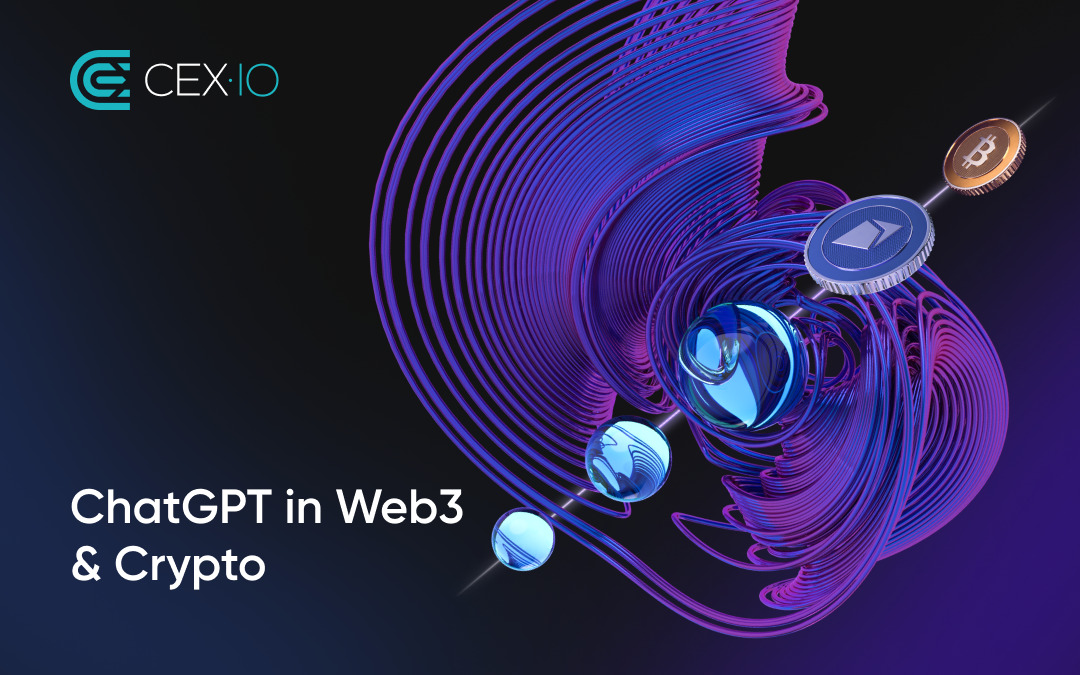 Hal. Skynet. The Matrix. Science fiction is littered with examples of AI run amok. Thankfully, ChatGPT and its image-generating counterparts have thus far proved amenable to our queries on everything from surreal to banal tasks. But in this period of rapid hype and adoption, we wanted to pause and assess the role these tools could play in the future development of the crypto ecosystem.
By offering a concise breakdown of the AI's diagnostics, we set out to uncover the strengths, limitations, and potential applications such a tool could offer to a crypto trader's toolkit. Stay tuned for more explorations of emerging AI solutions as the CEX.IO Market Research Team continues to monitor this exciting technological evolution.
Dive into our ChatGPT coverage at the link below.
Hashing Out Bitcoin's Infrastructure: A Blueprint For Resilience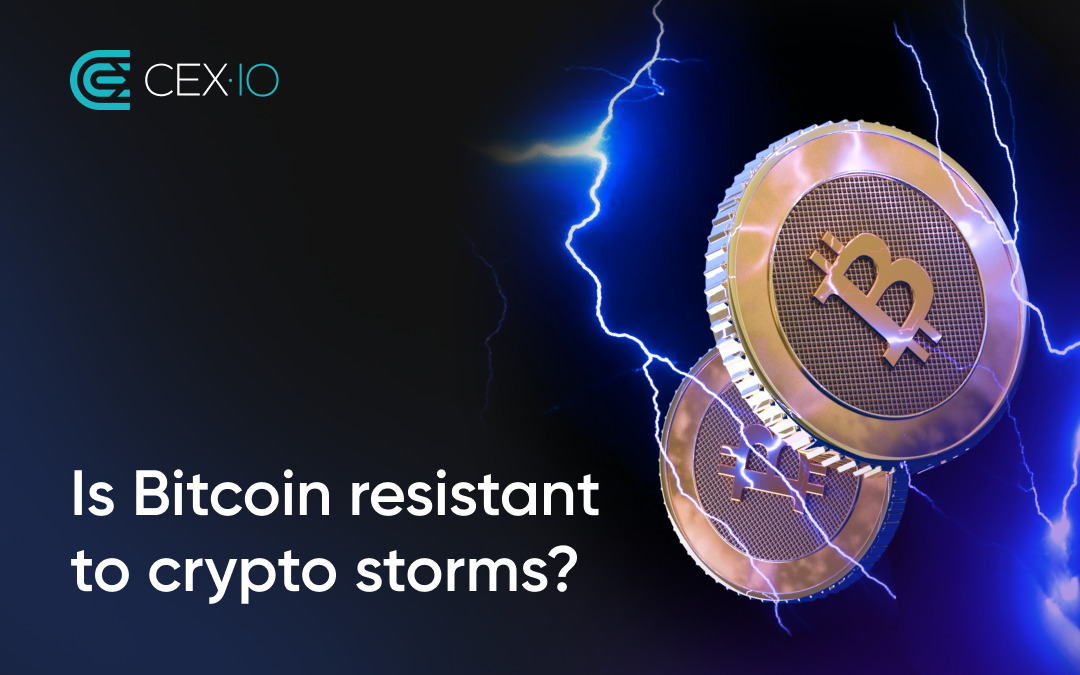 Team produced a companion piece to zero in on one of the paper's core discoveries. The Team's findings cite several key metrics that together reveal how Bitcoin's network programming has remained instrumental in retaining the asset's stability throughout its lifespan.
Additionally, findings uncover how the network's ingenious design works in tandem with the fervent dedication of its growing user base, to help reinforce the overall health of the community. To this end, growing adoption levels suggest the asset is still delivering on the parameters outlined in its groundbreaking white paper. 
Discover the secret to Bitcoin's enduring legacy at the link below.
Where and when a Stop Limit order can come in handy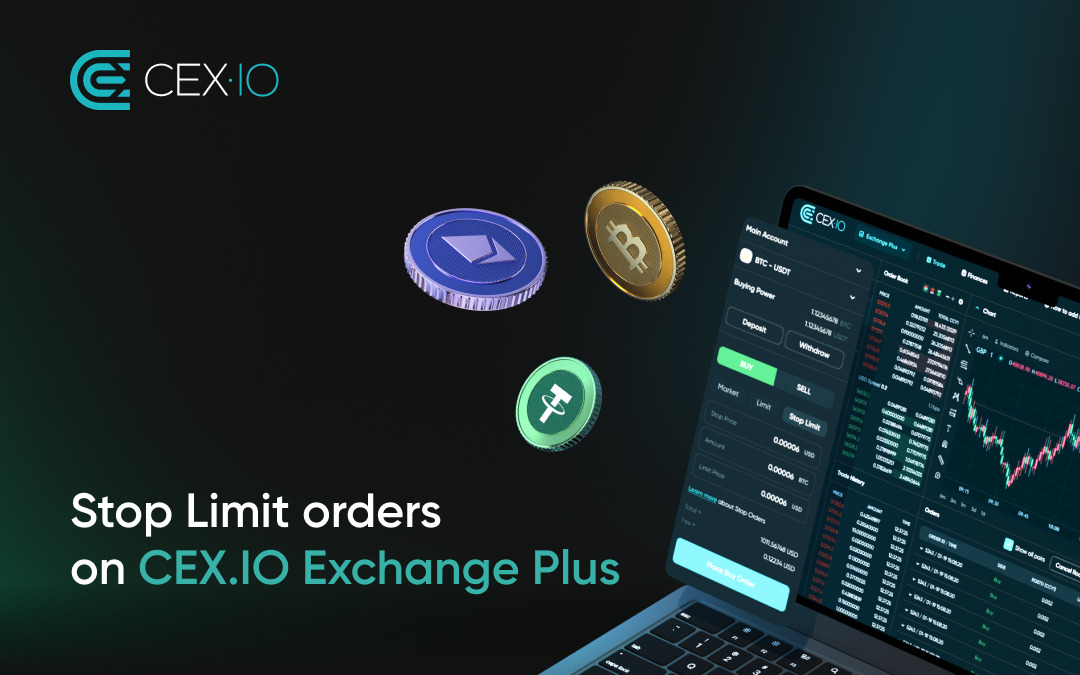 When so many tools and services are available for users at every stage of their crypto journey, it can be difficult to know the most strategic approach for each resource. And since we just announced the release of our latest product offering, Exchange Plus, our community can discover even more unique pathways through the digital asset ecosystem.
In one of last month's blog posts, we explored how Stop Limit orders, a combination of Stop and Limit orders, can be utilized to seize new opportunities and mitigate potential risk. Featuring thoughtful industry definitions and step-by-step breakdowns of hypothetical trading scenarios, we unpack this critical component of the crypto trader's toolkit.
Expand your crypto knowledge at the link below.
How to spot potential rug pulls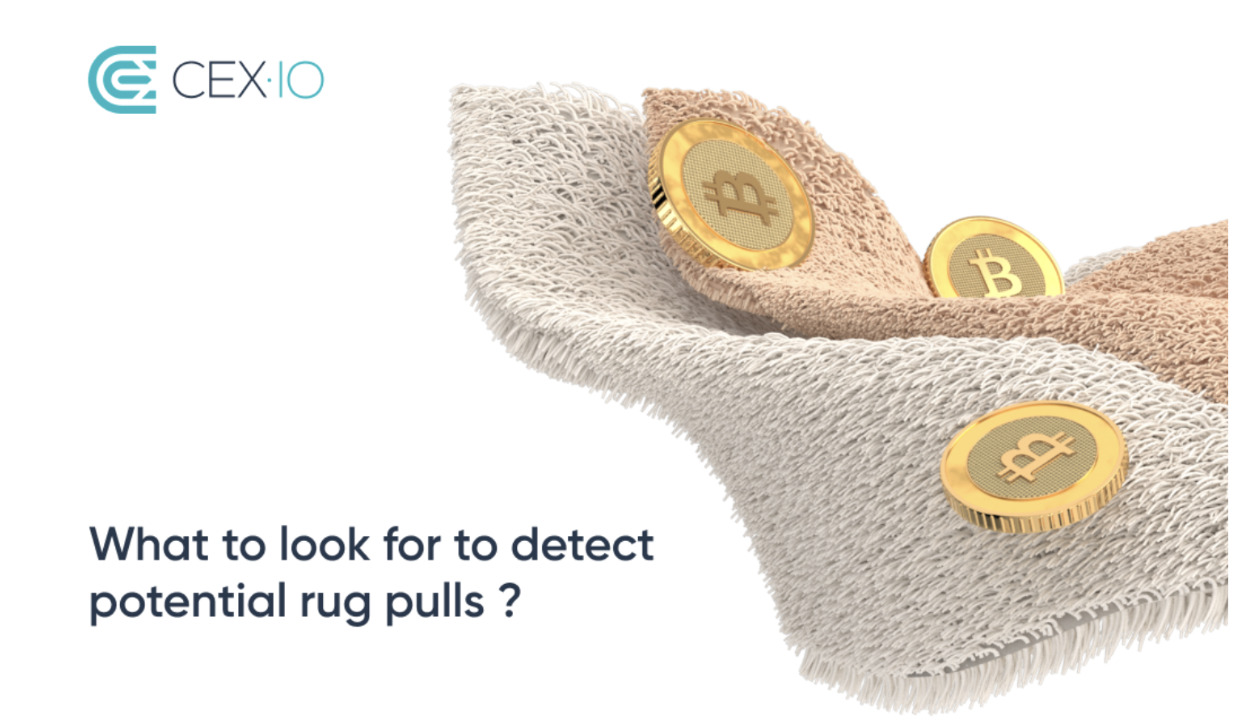 The fast-paced nature of the digital asset space is perhaps most evident in the sheer volume of new projects that are introduced on a continual basis. However, recent history, and a whole slew of empty wallets, offer stern reminders that some solutions can be financial problems in disguise. 
Often built on inflated promises and promoted with shoddy communication, these trojan horse companies can either disappear after amassing user funds, or manipulate their currency to leave community members holding the bag. Thankfully, we've compiled a handy guide to help keep your crypto journey firmly on safer ground.
Learn how to protect against rug pulls at the link below.
CEX.IO in the media
Investopedia renews its 4.5/5 rating
Legacy financial advisory institution Investopedia reaffirmed its 4.5/5-star rating of our product ecosystem for the second year running. Once again, the reputed outlet cited our time-tested reputation for regulatory compliance, and the intuitive, user-centric design of our platform and services.
Learn how CEX.IO maintained a high rating at the link below.
The AP covered the release of our Q4 2022 COMPASS report
The Associated Press, one of the oldest, not-for-profit news agencies in the United States, picked up the release of our Q4 2022 COMPASS report chronicling the first 14 years of Bitcoin's meteoric rise. In a quote from our Founder and CEO, the release highlights how on-chain data can help explain Bitcoin's lasting resilience.
Read the full coverage of our Q4 2022 COMPASS release at the link below.
Our CEO weighs in on Twitter etiquette and education.
A little known fact about our Founder and CEO, Oleksandr Lutskevych, is that during the COVID-19 pandemic, he went back to school and earned a PhD in Economic Sciences. How cool is that?! For his first trip to the Cointelegraph Innovation Circle in February, Alex tapped into wisdom earned as a lifelong learner to discuss how crypto leaders can more effectively share knowledge with their communities. Ever the fan of deep meaning, he emphasized the importance of communicating the "how" and "why" of emerging technologies to help curious participants envision their full potential.
A week later, Alex was invited back to the CICto discuss another aspect related to community engagement. This time, industry leaders offered tips on how to use Twitter to foster a healthy user environment. Having witnessed the full character arcs of crypto's most notorious personalities, Alex advised an even-handed approach to maintaining a social media presence. While online antics can be a great source of excitement for users, it's also important to stay accountable.
Learn more about the Innovation Circle and Alex's prior contributions at the link below.
Disclaimer: Information provided by CEX.IO is not intended to be, nor should it be construed as financial, tax or legal advice. The risk of loss in trading or holding digital assets can be substantial. You should carefully consider whether interacting with, holding, or trading digital assets is suitable for you in light of the risk involved and your financial condition. You should take into consideration your level of experience and seek independent advice if necessary regarding your specific circumstances. CEX.IO is not engaged in the offer, sale, or trading of securities. Please refer to the Terms of Use for more details.