September has been an incredibly interesting month in the crypto world. Besides exciting market occurrences, we witnessed one of the most groundbreaking crypto events in recent years — the ETH Merge! Naturally, we went all out when it came to monitoring it, and ensured the community could count on us throughout the update, thanks to our comprehensive Merge report.
Simultaneously, even though the Merge was the talk of the town, we also continued tracking the turbulences in the crypto landscape. As the global crypto community continues to wrestle with the bear market, numerous participants remain hopeful that the surrounding narrative will change for the better. 
At CEX.IO, we resumed efforts to improve our ecosystem of intuitive crypto products and services. As the digital asset space continues to search for pathways through the market downturn, our aim is to educate and empower our users to seize new opportunities for success along their crypto journeys. In the face of shifting financial realities, we've introduced special offers, features, and promotions to help users navigate the stormy seas on the ocean liner that is CEX.IO. 
Join us below as we outline the latest promotional events, accomplishments, and updates to help you stay informed and included in the ongoing advancements of CEX.IO's ecosystem of crypto services.
New features and company updates
Here's what we've been working on in September:
CEX.IO named the Most Trusted Crypto Exchange in the U.K.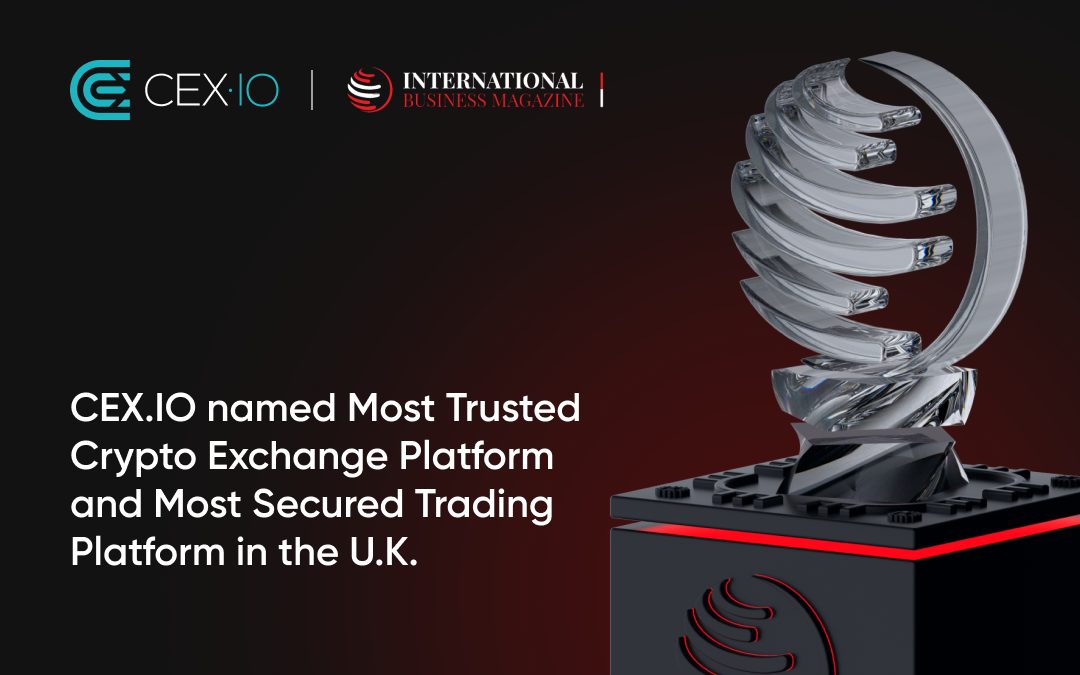 Accolades may be tricky to come by for some, but at CEX.IO, we firmly believe that quality is king of the hill. Industry peers share this mindset, and continuously recognize our platform as a beacon of trustworthiness, most recently evidenced by International Business Magazine. The program recognized our ecosystem as the Most Trusted Crypto Exchange and Most Secured Trading Platform in the U.K. — the latest in a series of high-profile 2022 acknowledgements of our ongoing hardwork and commitment to the crypto space. 
CEX.IO's Guide on the ETH Merge & listing of ETHW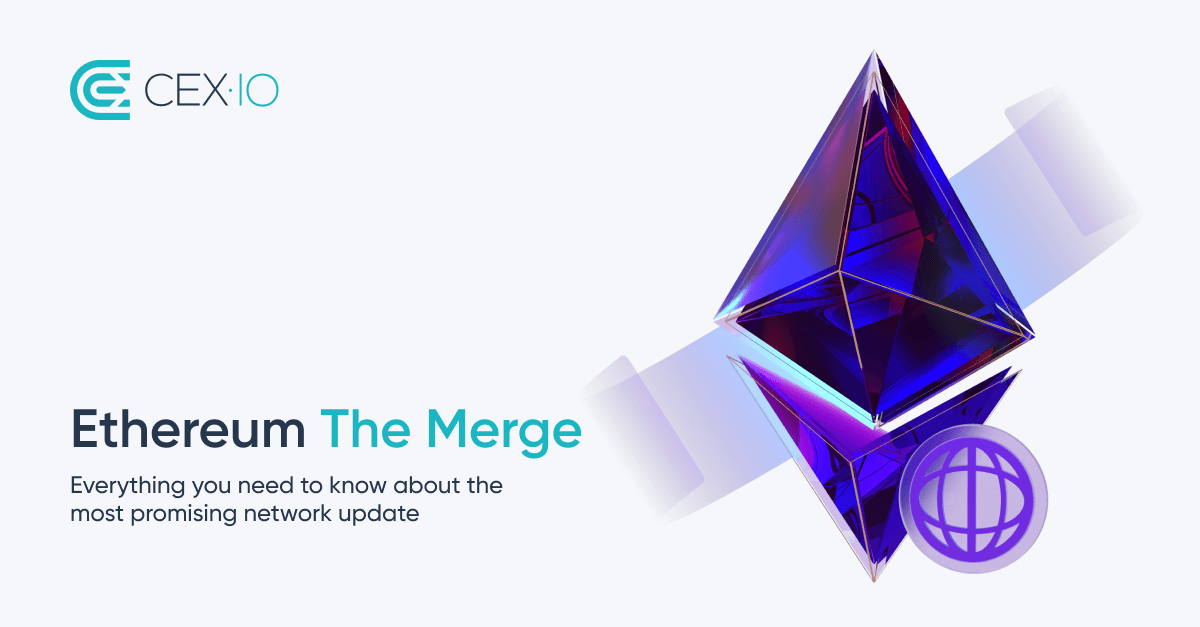 2022 has been an exciting year for cryptocurrencies, but especially for Ethereum (ETH). Interest surrounding this famous crypto reached its zenith in September, when ETH switched from PoW to PoS in an event known as "The Merge." 
CEX.IO's expert team crafted a comprehensive report detailing the precursors, technical aspects, and potential impact of this event, but we didn't stop there. We were also among the first to add support for the new EthereumPoW (ETHW) token (available for trading on CEX.IO in a pair with U.S. dollars), continuing our mission to educate, create pathways, and provide guidance on all things crypto-related.
New listings 
One of the primary purposes of Lido (LDO) is to serve as a liquid staking solution for Ethereum (ETH). It enables holders and owners to partake in various on-chain activities (such as lending) while also staking their ETH. 
Simultaneously, it does so without requiring infrastructure maintenance or minimum deposits. The network's native utility token, LDO, enables decision making around the addition and removal of node operators, granting governance rights in the Lido DAO, and managing parameters and fee distribution.
Gnosis uses the products it creates to guide ecosystem decisions on development, support, and governance with proprietary transparency. Its mission is to craft a decentralized infrastructure for the ETH ecosystem, through which it can facilitate stable transactions on its associated execution layer, EVM chain, and function as a DAO. The CEX.IO Exchange enables users to acquire, deposit, and withdraw the GNO token.
This network addresses a critical problem hindering the adoption of blockchain technology: the fact that data on public blockchains is public. Therefore, the Keep network consists of keeps, or off-chain containers for private data.
Simultaneously, the network remains permissionless thanks to the KEEP work token. Bottom line — this crypto enables developers to create fully decentralized apps that feature significant user protections.
The Request Network focuses on secure money requests and transactions. It acts as an Ethereum-based decentralized payment system that aims to provide a more affordable and secure payment solution. It's compatible with all global currencies, and removes the requirement for costly and cumbersome third-parties. The performance and stability of the namesake network is in the care of its utility token REQ, launched in 2017, and available (REQ/USD) on CEX.IO.
CHR is the native utility token of Chromia, a layer-1 blockchain that aims to facilitate next-gen decentralized applications while also enhancing existing dApps. Thanks to its unique architecture called relational blockchain, a custom programming language called Rell, and advanced scalability features, improved data handling, and customizable fee structures, Chromia is a unique crypto. Its native token CHR is available for deposits, withdrawals, and trading (CHR/USD) at CEX.IO.
Launched in 2015 as a private consortium chain, VeChain has grown into a versatile enterprise-grade smart contract platform. From its creation, its main purpose was to explore new potential applications of blockchain technology, but it maintains a long-term focus to enable trustless, real-time data sharing between many participants. CEX.IO enables depositing, withdrawing, and trading (VET/USD) VET tokens.
This crypto asset is a groundbreaking attempt at revolutionizing the world of international money transfers. It aims to simplify Swift transactions in travel and tourism, while simultaneously eliminating the expensive costs of international high-volume money transfers. The ARV token is available at CEX.IO for deposits, withdrawals, and trading (ARV/USD).
Ongoing promotions
CEX.IO Crypto Believers Party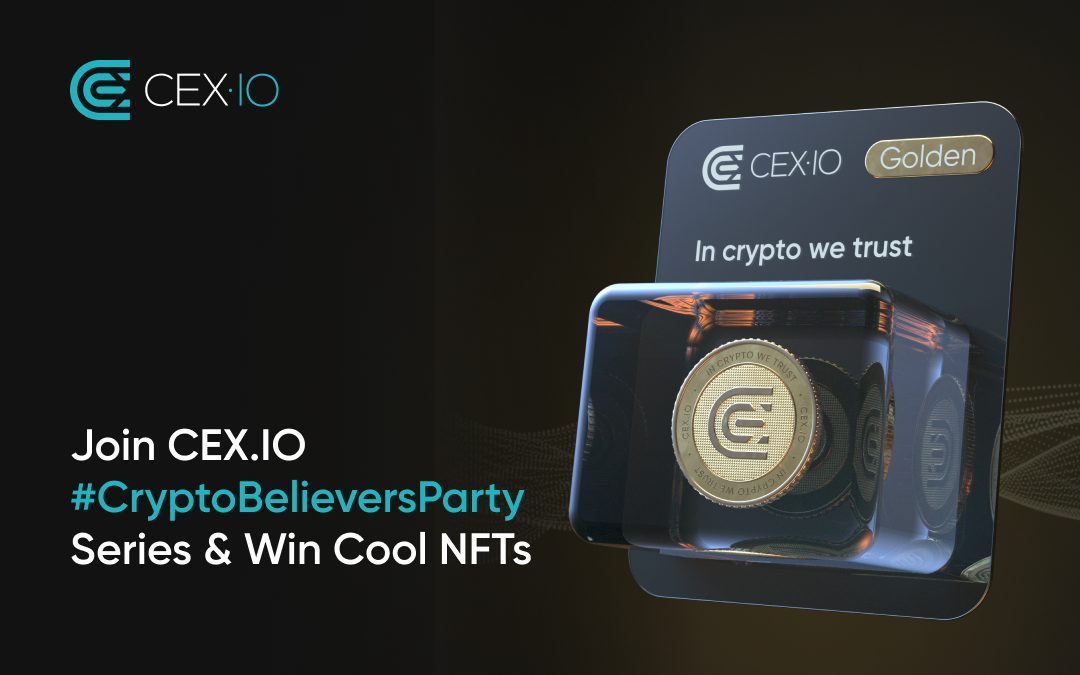 Additional promotions and giveaways await registered users! We're continuing our Crypto Believers Party series with CEX.IO NFTs up for grabs at the end of the rainbow. These and many other valuable prizes are standing by for the most active participants across the series. Believe in crypto? Then join the party! The series comes to a close at the end of 2022.
CEX.IO Cosmos Big Six Promo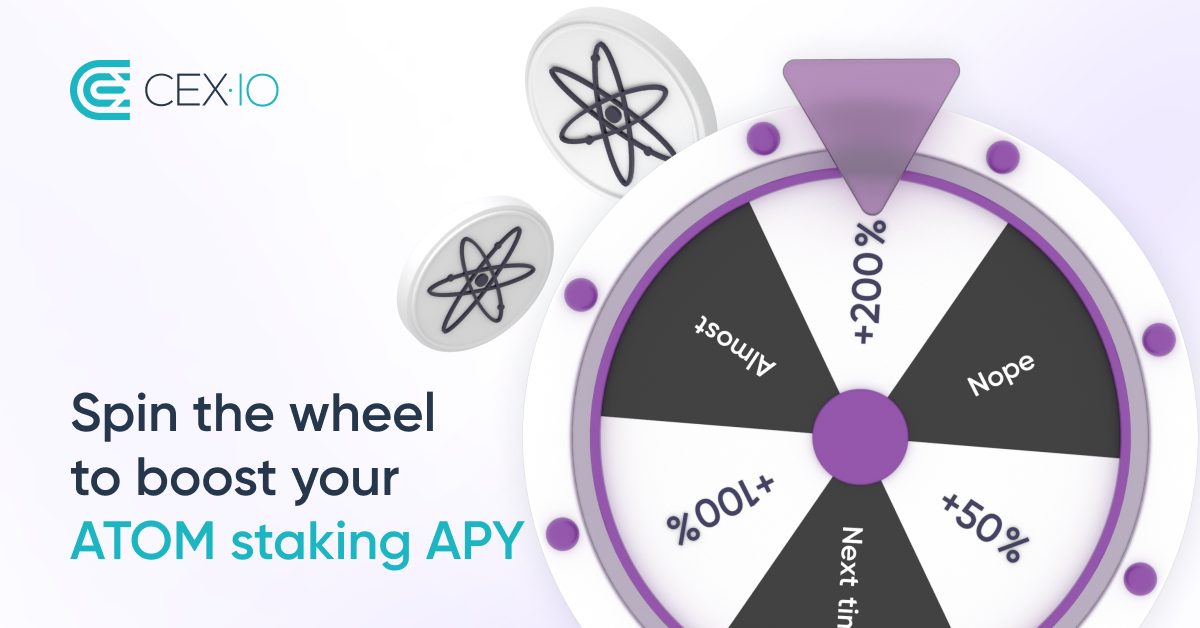 Staking ATOM with CEX.IO typically yields rewards of up to 10% APY. However, the Cosmos Big Six promo enables both newly verified and existing users to increase their ATOM staking rewards by up to 200%! The promo lasts from October 3 to October 16, 2022, so if you haven't already, join in and spin the wheel to increase your staking rewards.
CEX.IO Crypto Quiz Series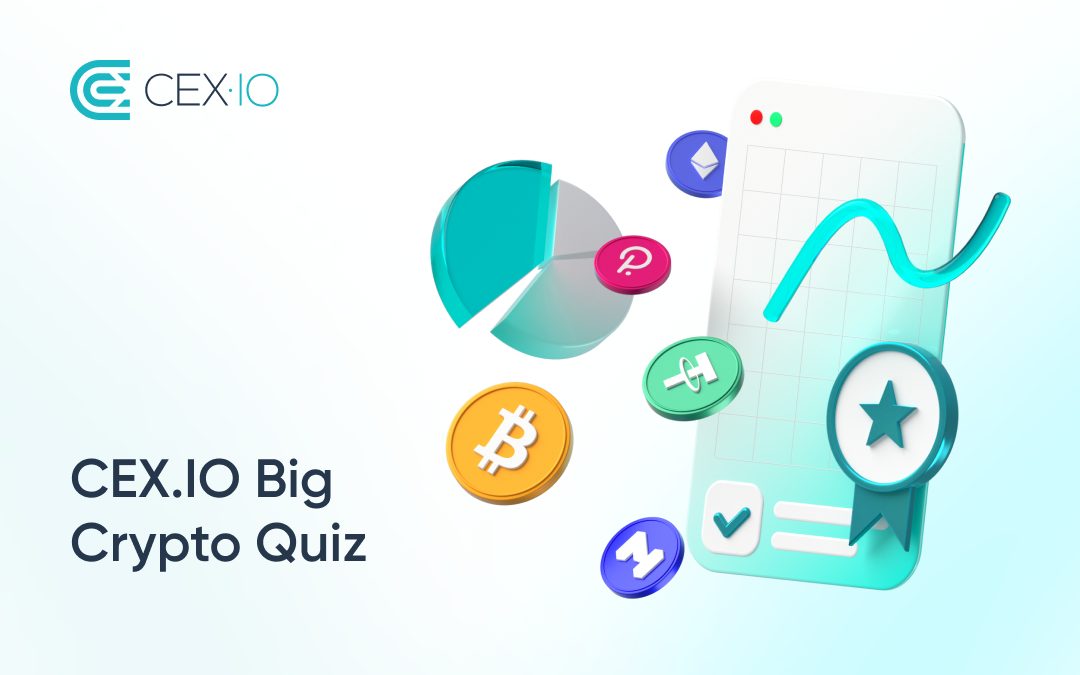 Our beginner-friendly Crypto Quiz series continues! Test your crypto knowledge by providing correct answers for a chance to earn valuable prizes. Keep an eye out on our social media and official channels for notifications on new quizzes every week. While you're at it, stay up to date on the latest crypto listings and news because the prize pool is limited! 
Video Guides
Reading can be boring, we know. To help you learn more effectively and make better crypto decisions, we created some additional video guides to help you learn more about CEX.IO services and boost your crypto knowledge. Here are a few we crafted this month:
Spoofing Warning
Please note that we continuously come across spoofing attacks targeting the CEX.IO platform. Therefore, we urge you to always double-check our original URL paths when accessing any of our platforms or services. The correct URLs are as follows:
Simultaneously, please avoid engaging with any fishy-looking or unverified third-party resources. We encourage you to never share or enter your credentials on sites that appear even the least bit suspicious. Here are some examples of malicious web pages:
Follow CEX.IO on Twitter, Facebook, and Telegram to receive the latest company news and updates. Also, you can always check out our Giveaways and Contests page to learn more about the results of previous promotions and discover ongoing special offers.
Disclaimer: Information provided by
CEX.IO
is not intended to be, nor should it be construed as financial, tax or legal advice. The risk of loss in trading or holding digital assets can be substantial. You should carefully consider whether interacting with, holding, or trading digital assets is suitable for you in light of the risk involved and your financial condition. You should take into consideration your level of experience and seek independent advice if necessary regarding your specific circumstances. CEX.IO is not engaged in the offer, sale, or trading of securities. Please refer to the
Terms of Use
for more details.