We would like to announce updated charts on CEX.IO. From now on, you are able to view candlesticks with a time period ranging from 1 minute to 1 week. Check out a screenshot of BTC/USD chart with 15-minute candlesticks: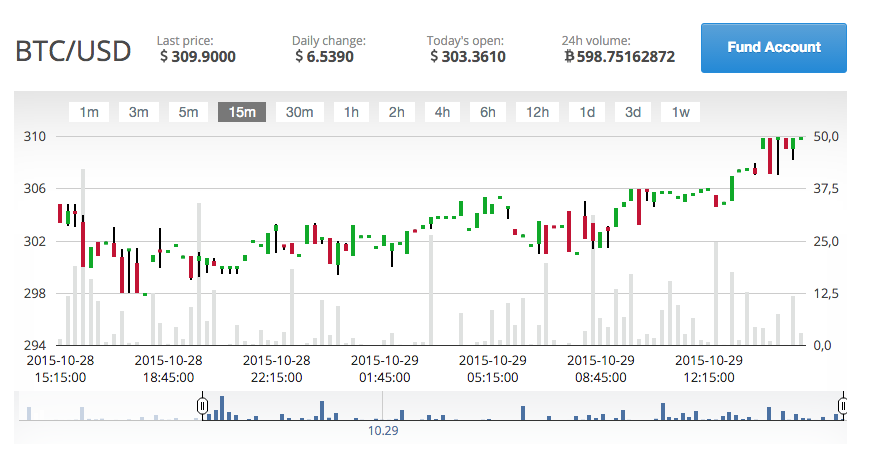 Recently, CEX.IO has also been integrated with TradingView, a useful financial charting platform. A monthly BTC/USD chart shown below is a vivid evidence of rapid Bitcoin price growth and volatility.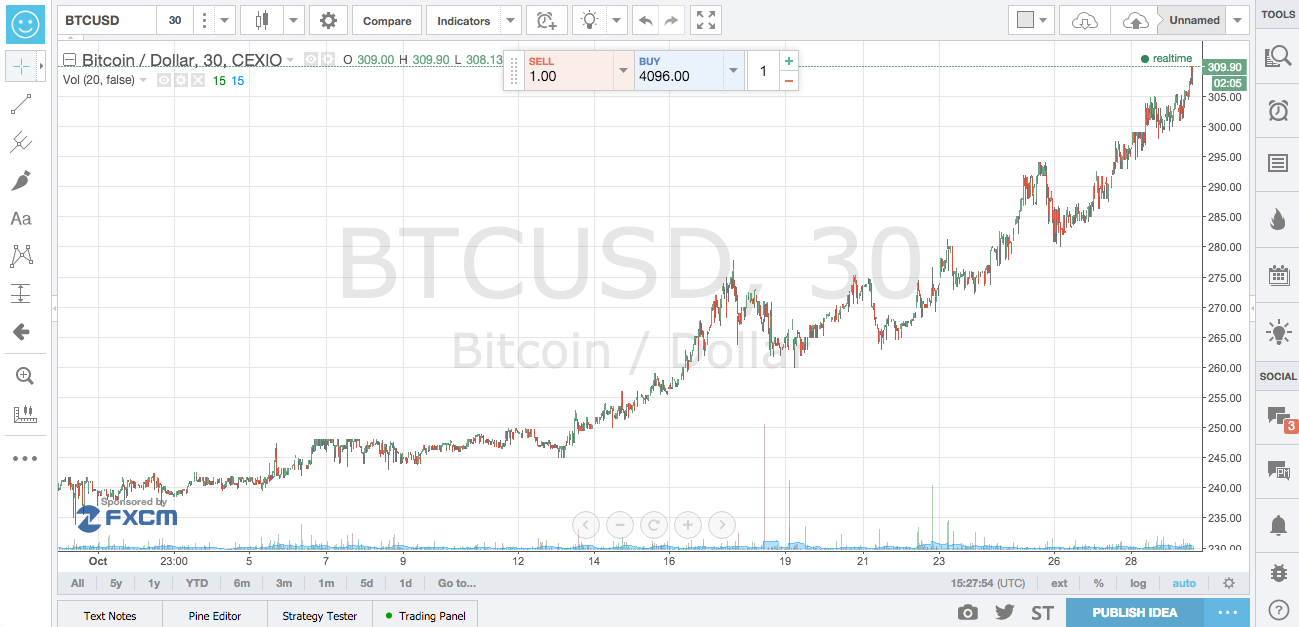 With such a positive price growth tendency and together with world's enhanced attention to Bitcoin and blockchain technology, we are now experiencing even more intense cryptocurrency trading on the market.